Fueling Growth at Vertican

I haven't felt more overdue about sharing positive and exciting news as I have this year. The Vertican team has earned it; our clients deserve it!
For over 40 years, Vertican has been a mainly bootstrapped business. I learned to walk directly into the ARM industry, ingesting knowledge, internalizing processes and regulations, growing almost as fast as the technology itself. Then, before I knew it, I was building a life and raising a family, all while still immersing myself into every possible aspect of the business. There have been more celebrations and sacrifices, wins and losses, successes and failures than I can count, and I've relished in each one with equal parts gratitude and growth.
I've worked hard alongside an enormously talented team and am proud to lead this organization. Aside from my family, being CEO is among the greatest joys in my life.
Occasionally, like every business, we've been confronted by the proverbial crossroad. 2020 presented more tests than any other year in my career and quite possibly the history of Vertican. While the pandemic devastated parts of the economy, it's also been the catalyst of fresh insight and extraordinary opportunity. These circumstances are certainly not what I would have chosen to pivot the company to accelerated growth and scaling forward, but here we are and there is no place I would rather be.
Exciting things are happening at Vertican. We're building increasingly robust and advanced technology and expanding the team to support all the needs that are byproducts of rapid growth. But progress comes at a price. Forward thinking requires resources to convert into existence. While cash is always on hand for us, those resources can still bottleneck during development as we work to always stay ahead of the curve.
Vern Harnish wrote, "Growth sucks cash." Before you break out the violins, I'm aware that growth has been good to us. But growth can be dangerous to a company if it doesn't plan. Vertican's plan is to advance significantly further ahead of the demand.
Since 2014, I've been approached by corporate developers and venture capitalists on a regular basis, interested in either investing in or buying Vertican outright. While some collaborations and offers were worth considering from a balance sheet perspective, I must admit, I never felt the temptation to put outside money on our table.
But now more than ever, Vertican is uber-focused on scaling forward! I'm surrounded by a team of A players, and I need more of them. We're building software that requires the highest level of expertise, technology, and resources. There's no room for complacency, especially in a budding SAAS business.
So, to say I'm thrilled to announce that Vertican recently brought in an outside equity partner is an understatement. While some business alliances are born from sinking ships and kept afloat only by money, I'm proud to report that Vertican has been at a crossroad of positives. The options are either move forward slowly, restricted by day-to-day revenue, or scale up with brute force fueled by more cash.
Vertican is proactively invested both personally and economically in expansion to the next level. Our team and clients deserve the best possible resources and support that I can give and partnering with a minority owner, who is also fully aligned with Vertican's core values, enables that to happen. The investor is a group of individuals who collectively have a net worth of over $10 billion and manage over $100 billion. They invested their own money in Vertican, not third-party money from which they manage. They all believe in the future prospects of the company.
Apple chief executive Tim Cook once said, "We make products people didn't know they wanted and now can't live without." Any business leader can stay on top of the daily needs of running an organization, but I am compelled to address the needs of the future. I didn't stumble into this industry; I was raised in it. And it's been my decision to stay in it with a tremendous sense of purpose. But I pride myself on having room to grow. I work alongside software architects that have likely forgotten more about this industry than even I'll ever know! They are the company I keep and how together, with the Vertican team, we will continue to improve peoples' lives every single day.
Preparing for an Audit with Your Client
Are you preparing for an audit with your client? Leveraging technology can make it easier and this article will show you how.
Where to Store your Documents and other Audit Information
There are many places where you can store your information. It can be as simple as setting up folders on your network, using an application specific to audits, or using some other repository.
At Vertican, we use Confluence by Atlassian. This product is a Wiki that provides a secure place to store documents, while assigning different levels of security to each staff member. It also maintains historical versioning with the ability to create comprehensive documents and then export them as PDFs or Word documents.
There are many other similar services including:
| | | | | |
| --- | --- | --- | --- | --- |
| Microsoft SharePoint | Quip | Google Suite | Dropbox Paper | eXo Platform |
| Notion | KnowledgeOwl | Bloomfire | Guru | Jive |
Information about your Firm
The client will ask you to provide information about your firm, e.g., contacts for the audit, administration, accounting, IT, collections, operations. You will also be asked for copies of your policies and procedures, detailed audit questions, such as IT specifics, as well as for various licenses, insurance, and other information.
In an ideal world, every client would ask for the information in the same format, or even keep their audit the same each year, but change seems to be the only constant.
Your tool should be able to easily pick various documents and export them to PDFs.
IT information
You will be asked several security questions about how you keep your clients' data safe! Remember that security is a collection of layers with each protecting you from breaches. The most common breach will be due to something your own staff does, typically violating an internal policy. You should have strong security training for your in-house staff and provide tests regularly to ensure that they understand and live your security policy.
Your clients will ask for various monitors, scans, and tools to prevent information from leaking out, either intentionally or accidentally.
Be sure to minimize wireless connections to your network. Assume that someone can break into your wireless network despite any protection you might have in place. The same applies to cell phone connections.
Any connection to your system should be encrypted, e.g., wireless, cell, internet, and every wired connection. Ensuring that all your workstations are connected via SMB3 with encryption will ensure encryption in motion. This means that all your workstations and servers must be modern Windows 10 / Windows 2016 Server or higher.
SQL Server and any other data repositories should be configured to require encryption.
Collection-Master should be configured as Client-Server and Secure Data. Using Secure Data will ensure that the actual data is safe. Client-Server uses an encrypted connection between the Client ,the Listener, and the Server. All these encryption techniques are "encrypted in motion."
Some drives support encryption at rest on a hardware level. If a firm uses a storage subsystem, the storage device becomes responsible for encrypting the data at rest. Avoid using software to encrypt data at rest.
Workstations
Some of your information will be stored at the physical workstation level. To protect this information, you should implement encryption at the workstation level. If you store information on a laptop and carry it out of the office, the entire laptop should be encrypted.
Anti-Virus / Malware Protection
In the modern world, there are many bad actors trying to gain access to your system. In our industry, you are storing both PII and NPI, and this would be a major win for those bad actors if they gain access to this information. With the internet and remote access, there has been a shift from a time when storing your data on your own server was safest because no one could get to it.
Microsoft's policy to assume that someone is actively hacking and has access to their system. As security is a matter of layers, each layer protects you. They also retain more than 3,500 cyber professionals continually looking for security problems and addressing them as they are found. Remember that you might be protecting yourself from someone that you know and trust. How many full-time cyber professionals do you have monitoring your own system?
You can host your own equipment in a data center or move your solution to Microsoft Azure or Amazon Web Services (AWS). This is not a requirement, but it is a thought for your long-term security strategy.
Backups
You should always have a minimum of three backups and at least one of the backups should be off-site. Your ability to recover from a disaster (and in a certain amount of time) will depend upon your relationship with your clients. You should also maintain historical backups. Every now and then someone needs to restore a file that is over a year old.
vMedia
vMedia has a very powerful exporter module that will allow you to export your documents in bulk. Occasionally, your client will pick 40 "random claims" and ask you to create an export of these selected documents for their review.
Use vMedia's Viewing module to query and tag a list of documents and select the export option. Choose the Group & Compress Option if you want to build a single Zip file with all of the selected media. The Spectrum Exporter allows you to be more specific about the format that you want to use for exporting your media.
You can also use the Collection-Master vMedia tab to view individual documents. From there you can save the media to a folder.
This article will be continued in the November vConnect, but for those who can't wait, click here.
Contributed by Luis Gomez, Chief Strategy Officer
Vertican's Software Enhancements to Protect You from Regulation F Pitfalls
Vertican has been closely following the Consumer Financial Protection Bureau's (CFPB) Regulation F developments from its inception. The ruling, which raises the bar on how debt collection is practiced, has been left to various levels of interpretation. While our software products already have workflows in place to prevent, regulate, and track the debt collection process, we have been proactively working with both Senders and Receivers to enhance our software so that they remain in compliance for when the rules go into effect on November 30. We spoke with Julia O'Day, Account Executive and CFPB subject matter expert, about Reg F and what clients can expect from our product enhancements.
vConnect: Please give a general overview of what areas of collections Regulation F will impact.
Julia: The rules have been released in two parts. The October 2020 rule, which we are calling "Seven-in-Seven", pertains to how often a firm can call a consumer. It proscribes more restrictive time zone rules on when a consumer can be called and new "inconvenience" restrictions for when and where the consumer may be called. The December 2020 rule relates to a new "debt itemization" requirement for the initial demand letter, among other things.
vConnect: What programming changes are Vertican developers making to support clients in complying with the Debt Itemization Requirements in the Initial Demand Letter rule?
Julia: This new requirement necessitates firms to provide the consumer with an "itemization date" and the consumer's balance as of this date in the Initial Demand Letter. The itemization date can be one of five dates: the last payment date; charge off date; statement date; transaction date; or judgment date. It is up to the firms to decide the date they want to use. Then, the firms must specify the amount the consumer has been charged in fees and interest, and the amount that's been credited for adjustments and payments since that date to tie out to their current balance. The information required for this letter comes directly from the senders; Vertican is programming the ability to import and store this data into its products.
vConnect: Next, let's talk about the "Seven-in-Seven" rule and other new call restrictions.
Julia: This is the one that's quite complex. Compliance with this rule means that a debt collector is restricted from calling the same consumer more than seven times within seven consecutive days. Additionally, if a debt collector has a conversation with a person over the phone, the collector is prohibited from calling them again for seven days. If a consumer has multiple debts, whether a call is counted on a single debt or on all of them is determined by which party brought up the debts during the conversation. Also, a consumer can now designate a time or a place that is "inconvenient" that the collector may not call them. For example, a consumer may say that Mondays, Wednesdays, and Fridays from 9:00 AM until noon, the consumer is busy and the collector is not permitted to call, or that the collector may not call the consumer at home. Previously, time-based restrictions were related to the consumer's time zone; consumers could not create their own set of times when they could not be called.
vConnect: Are there any exceptions to the "Seven-in-Seven" rule?
Julia: Yes, there are. The firm can make more than seven calls if the consumer provides consent directly to the debt collector to place another call within seven days. Also, if the consumer initiates a call during a time or from a place they had previously designated as "inconvenient", the firm has a one-time "pass" to call the consumer back during that time or at that place to try to reach them. If the firm discovers that the phone number that they have been calling to reach the consumer is incorrect, the number of calls to that phone number no longer count towards the call count.
vConnect: How serious should clients be taking this?
Julia: Non-compliance with the new regulations opens the firms and their senders to significant financial liability. Vertican clients are very astute, they know this is extremely important to their business. Vertican understands these concerns and is devoting significant resources to the project.
vConnect: As Vertican's Account Executive, what has been your role and involvement in how the company is dealing with the Reg F ruling?
Julia: Vertican's enhancements to our software are completely Sender driven. I have been proactively working with them to understand their needs and intentions, for example, plans to make changes to placement files. In many cases, there's additional information that they need to send to the firms for the upcoming, new requirement to be satisfied. But not all Receivers are aware of the changes that Senders are making. So, we are taking those programming requests and including them into the programming schedule.
vConnect: How is Vertican developing the tools needed to help clients comply with the "Seven-in-Seven" rule?
Julia: We polled and conducted meetings with some of our clients; the team and I analyzed the rules and we have come up with a with a set of tools that we think are going to be the best fit for the largest number of clients.
vConnect: Could you give an example?
Julia: Sure, for example, our software already supports ways to restrict calling outside of the valid time for the consumer's time zone by checking the consumer's zip code and the area code of the number being called. The rule is expanded in that it's not just the time zone of the phone number a firm is calling, it's the time zone of any phone number or any address. That's because the challenge is that cell phone numbers are portable. So, if I have a number on the east coast, but I move to California, I can keep the same number. As a result, Vertican is enhancing the software to look at the consumer's zip code, as well as the area codes of all the phone numbers, so that the most restrictive time zones are used.
We're also building in Call Counting to count the valid phone calls firms are allowed to make: so, seven calls within seven days until you talk to the consumer about the debt. Once the firm talks to the consumer about the debt, they can't call them for another week, unless the consumer calls the firm back first. So, there are complex rules and we're building a general set of tools that everybody can use.
vConnect: So, what is the consumer's role in this and how does that affect the debt collector?
Julia: As I mentioned previously, the consumer can now identify an inconvenient time and/or an inconvenient place to call. Currently there is no place in the software, outside of notes, to track this information. Now that the collector needs to identify this consumer-driven information, we are building tools that will support this compliance on each claim.
vConnect: How does this pertain to individual states and individual clients that have their own call restrictions which may be more restrictive than the federal rules?
Julia: We are building in the ability to configure those rules too. So, when the federal government says you can make seven calls, but New York state, for example, says that you are permitted five, the system will support whatever is the most restrictive.
There are even certain clients that only permit their law firms to make a specific number of outgoing calls. For example, one client restricts to three calls, so we are also taking those into account.
vConnect: How reliable will the enhancements be in ensuring clients remain compliant to the rule?
Julia: What we're building are tools, nothing is foolproof. One of the things we're doing is we're masking phone numbers so that they are not visible in the claim when a call is not permitted due to time constraints or call count. However, if a collector has previously written down a phone number and makes a call when it is prohibited, there's nothing that we can do about that. So, there's a lot of education and training, firms need to be responsible for the people who are actually making the phone calls.
vConnect: How can Vertican help get clients get up-to-speed on their respective software enhancements?
Julia: We are very pleased to offer two Mastermind sessions in which I'll be co-hosting. The October 27 session is with Kurt Sund, Q-LawE Product Owner and Chief Innovation Officer; on November 3, I'll be with John Currey, Collection-Master Product Owner.
These user training sessions are complimentary, as are all Vertican's Mastermind sessions, and we encourage all our product users to join us. We will be sharing product specific Regulation F software enhancement and implementation details. Video recordings will also be available for those unable to attend. Keep in mind, however, that by attending the live presentation, clients will have the opportunity to ask questions and even submit them in advance. Registration is now open for both!
vConnect: Can Vertican assist should clients need guidance after the Mastermind training?
Julia: Absolutely. We have training and/or consulting hours that clients can buy from the vPortal.
vConnect: Our clients may have more questions about Reg F, our product software enhancements, and what we're doing to help them remain in compliance. Where do they turn?
Julia: We are here to help. If clients have any questions, for example about the specific requirements and how we are addressing them, the best way to discuss it is by first emailing their product-specific Client Success team. A team member will be able to either answer the question or determine which questions should be directed to me.
Julia O'Day, Account Executive
The Mastermind Series, an ongoing program of virtual training sessions presented by Vertican's top developers and Subject Matter Experts (SMEs), has been well underway! Are you missing out?
Topics are developed to help improve clients' ability to use our platform features and tools effectively and maximize efficiency. Here's a glimpse at our upcoming sessions:
December 8 | Collection-Master to Q-LawE Transition
Attendance is free but advanced registration is required. The calendar is continuously updated and future sessions we are considering include, Printing in Collection-Master and the debut of Vertican Support Administrator (VSA). If you would like to suggest topics for future training sessions, please send us an email.
Take advantage of this exceptional opportunity to learn directly from industry trailblazers and Vertican's visionary developers.
Missed a previous Mastermind Session? We got you covered. You can view any of our past sessions presentations here.
Nicholas Arcaro, SVP of Sales, and Julia O'Day, Account Executive, are heading to San Antonio, Texas to attend the National Creditors Bar Association 2021 Fall Conference.
Planning to attend? Arrange some time to meet and catch up by clicking here.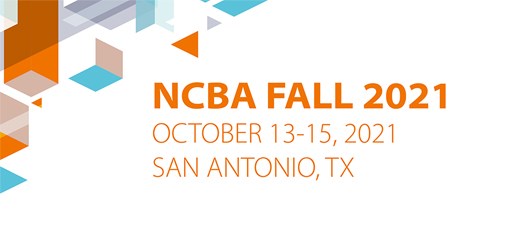 Welcome to the section of the Newsletter where we share an inside look at some of Vertican's amazing team members. This issue of vConnect focuses the spotlight on Melissa Stuck and Stacey Lassiter.

Melissa's key role is as a Business Systems Analyst. We spoke with her about being an identical, mirror-image twin and her experience on the Jay Leno show.
What is your title and when did you begin working at Vertican?  I am a Business Systems Analyst (BSA). I began working for Vertican in April 2021.
What sort of work did you do before having joined Vertican?  I was the Director of Finance for a debt collections law firm that was a client of Vertican.
What is a typical day at Vertican like for you?  A typical day is answering clients' questions and helping them with the issues they are having.
What do you like most about working for Vertican?  The people! Everyone has been so nice and willing to share their knowledge with me.
If you could learn anything new, what would it be?  Some things on my learning list are Spanish, the piano, and hang gliding.
What was your very first job and how old were you?  I worked the counter at a deli. I was sixteen.
Word on the street is you were on the Jay Leno show. Tell us about it and how that began.  My twin sister and I were on vacation in Los Angeles with her son and three of our nieces. We were doing a tour of the NBC lot. Someone asked our tour guide to come to the Jay Leno set so we could be in a skit. While waiting to be in the skit we got to watch that night's musical guest practice. I don't remember specifically what the skit was about, but I remember Jay had on a white wig and mustache. My sister ended up standing right next to Jay and I was behind him to the side a little. When it aired that night, you can clearly see my sister, however, you only see my shirt. Jay was super nice and allowed everyone to ask him questions after the skit was filmed.
What is something about you that may surprise your colleagues?  I have an identical, mirror-image twin. She is left-handed and I am right-handed. When we face each other, it is supposed to look like we are looking in a mirror. As we have grown older, I don't think we look that much alike, however, people ask us all the time if we are twins. We usually get asked one to two times a week.
What else do you like to do outside of work?  I like to spend time with my family and pets. I'm usually watching one of my nephews play soccer on most weekends.
Share something exciting you did in the last 12 months.  I moved from Missouri where I have lived my entire life to Dallas, Texas. I have family close by in Forney, Texas, so it made the move a little easier.
Do you have a favorite movie, artist and/or book?
Movie:  I don't tend to watch movies more than once, however, I will watch Hocus Pocus anytime I see that it is on TV.
TV:  RuPaul's Drag Race
Musical or Other Artists:  Tupac, Adele, Yebba, Bruno Mars
Book or Author:  Joseph Wambaugh, Hollywood Station. His entire series on the Hollywood police department is really good.
Please share a favorite quote.  "It's never too late to become what you might have been." – George Eliot

Stacey's key role is as a Client Success Team member. This month he tells us about being a father and his favorite sport; football.
What is your title and when did you begin working at Vertican? I am a Client Success Representative and I started with Vertican in October 2020.
What sort of work did you do before having joined Vertican? Before joining Vertican, I was a supervisor for a debt relief program.
What is a typical day at Vertican like for you? A typical day for me will be opening tickets, getting them addressed and answered, then closely monitoring for follow ups, making sure all assigned daily assignments are complete before end of shift.
What do you like most about working for Vertican? The teamwork and Employee appreciation!
If you could learn anything new, what would it be? I'm interested in everything that comes along with coding and would love to learn more about it.
What was your very first job and how old were you? Taking out the trash when I was eight years old.
Word on the street is you are a go getter? Tell us about it and how that began. This began when I was playing football as a kid. I played for Queen of Peace High, and I definitely wasn't the biggest one out on the field, so I had to prove myself in order to earn playing time!
What is something about you that may surprise your colleagues? I'm a father. I have one son who is 13 years old and plays basketball.
What do you like to do outside of work? Fatherly duties, watching football (go Cowboys!), participating in fantasy football, working out, and searching for new investments.
Do you have a favorite movie, artist and/or book?
Movie: Paid & Full
TV: The Wire
Book or Author: The Spook Who Sat by The Door by Sam Greenlee
Please share a favorite quote. "Reading is fundamental" – Non-attributable
PS Comment Drop-Down Options
This feature will enable a popup Document Help Window to appear when requesting a document. The popup window will contain the PS comments created for a specific document. The different options include any specific comment the firm would like to add to a file when requesting the document, extra numbers, and validation for specific data types (Date, Time, and Integer).
The feature is easy to set up and has many benefits. A comment can be set up as a requirement for a document. This means that the user cannot escape the "Word Processing Window" once the document is requested until he or she enters a value for the field. This is especially useful if one of the merge fields listed is crucial to the document. The drop-down menu also aids in preventing human error by "reminding" the user of information to enter into the Paperless File upon sending the document. An additional benefit is you do not have to manually create an INI file, you simply click the "PS Drop-Down INI Setup" button and the system will create it for you.
To use this feature, after entering [1-7-1] from the Main Menu, type the Document Code for the document you want to add this feature on and press [Enter].
Press the [F1] key or click on the [F1 PS Comment] button to access an option to label the popup Document Help window that appear for the Comment, PS Window, Extra Number, and Source Fields.  What is entered here will appear in the popup Document Help window when requesting a document.
Click on image to view larger version.
NOTE: When adding a Diary Code, "exact" duplicate Diary Codes will not be allowed ("exact" means every component including date, time, queue, etc.). This is due to "Canned Comments" ([F1] Paperless), or "Instant Letters" ([F3] Documents).
Click on image to view larger version.
The single-character boxes next to each of the fields in the "Document Help Window" interface specifies if the comment field is "Required". If there is a Y in these fields to mark them as required, the user cannot exit from the "Word Processing Window" until a value is entered for this field.
When users are in a claim and they press the [F3] key to request Word Processing, the Comment field appears. The contents of the comment field merge to Field 49. If the contents contain a "" then the information before the "" will be available in Field 49 and the information after the "" will be available in Field 50.
The PS Window statements, and Extra Numbers may or may not be visible when requesting Word Processing.  If the fields are marked as "Required", then they will appear. Otherwise, you can always view them by pressing the [F1} key from the Request Word Processing window.  Each line of the PS Statement merges to Fields 60 through 71.  The whole window (continuous text) merges to Field 72.
The Extra Numbers Help window appears with the Extra Numbers window. Access this window after entering the PS Statement. The values in this window merge to Fields 150 through 155.  The calculated total of the values of these fields merge to Field 156.
The Source Fields will automatically update the fields specified in the text boxes. Currently this feature only works for Infinity Fields; however, PS Comments Source Fields will soon have the ability to support automatically updating fields from a variety of data tables.
It is also possible to create a selectable drop-down list for the Comment field and for the PS Comment fields in your INI file. To do this type [PS Comment #] as the section title and substitute your comment number for the # sign. Type Select Only= followed by True or False. (Use True for a required comment and False for a not required comment).  Type as many Option##= lines as you need.  Follow each line Option##= line with YOUR DESIRED COMMENT.
Click on image to view larger version.
Never lose your written notes and reminders. Keep them in your Q-LawE notepad.
Do you write down notes and reminders?
Do you ever lose your sticky notes and other written reminders?
The Q-LawE notepad can help. Instead of writing your notes on paper or sticky note pads that can easily get lost, you can use the F11 key on your keyboard from anywhere within Q-LawE to access your notepad. Here you can type out your notes, organize notes, or keep a lists of items you need to access regularly. You can even time stamp your notes. Your notes will be retained in this text file until you physically decide to delete the note from your notepad. This is also an excellent place to keep questions you have for our support staff for when you meet with them.
Click on image to view larger version.
vMedia Mass Database Move
The steps below will show you how to do a vMedia mass database move that should result in zero downtime, irrespective of the size and time to move the existing files.
In these example instructions, the current mapped path of images (where they currently exist) is F:IMASTERIMAGES, and the new mapped path (where they will be moved) will be V:IMASTERIMAGES on a new server.
You should contact Vertican Client Success to schedule a vMedia Database move with a technician and then follow these steps.
Start by establishing a new server and share.

Then add the new share to the appropriate mapped drive (SERVER2SHAREFOLDER).

You will now need to assign the appropriate rights to the new share.

Vertican Client Success will then update the vMedia databases (DB Config > Global Settings) and the Images field to direct new media onto the new storage location.

NOTE: This can be performed on a non-production database (like SAMPLE) to verify the SharePoint or mapped drive is accessible and writable.

You then need to verify that the new media is being directed to the new location.

Vertican Client Success will update any remaining vMedia database configurations.

NOTE: Old data still points to the old location at this point. Only new items are being saved in the new location.

You should then COPY the desired media from the old location to the new location, keeping intact the directory structure. You can take as much time as needed to perform this and VERIFY that the media has been copied and is accessible in BOTH locations.
October 2021 Contest
Can you answer this month's quiz?
We're focusing vTrivia this month on October. A little predicable, but to make up for it we will give gifts to 10 (yes 10!) winners.  Below are five questions you'll need to answer correctly to be one of the 10 winners chosen at random from everyone answering all five questions correctly.
1. Oktoberfest was held in which city for the first time?
2. Which famous magician died on Halloween, 1926?
3. Which classic horror film features a serial killer in a William Shatner mask?
4. What is the name of the motel in Alfred Hitchcock's 1960 psychological horror film Psycho?
5. What actress played Clarice Starling, an FBI trainee who seeks the advice of an imprisoned cannibal serial killer, in The Silence of the Lambs?
This contest has ended. Thanks to all those who entered.
This month's prizes
WAITIEE Wireless 3 in 1 Charger
15W Fast Charging Station for Apple iWatch SE/6/5/4/3/2,AirPods Pro, Compatible with iPhone 13/12/12 Pro Max/11 Series/XS Max/XR/XS/X/8/8 Plus/Samsung Galaxy (White)
Rocketbook Smart Reusable Notebook
Dot-Grid Eco-Friendly Notebook with 1 Pilot Frixion Pen & 1 Microfiber Cloth – Your Choice of Color, Letter Size (8.5″ x 11″)
Aromatherapy Essential Oils Set with Ultrasonic Oil Diffuser
550ML Aroma Humidifier for Essential Oil Large Room Aroma Diffuser Set, Bedroom Vaporizers Cool Mist Humidifier for Oils Home
September 2021 Winners
Congratulations to the winners of the September quiz!
Melissa Cooper – Protective Insurance Co.
Casey Simmons  – Clontz & Clontz, PLLC
Kyle Spence – Jefferson Capital Systems LLC
The answers to the September Docketly quiz:
1. What type of service does Docketly provide?
They are a hearing coverage service

2. How many states does Docketly serve?
Fifty
3. How much notice is required to utilize Docketly's service?
At least 24 hours
4. What is the cost to integrate Docketly with the Q-LawE platform?
Nothing, it's free!
The winners had the choice of one of these three prizes:  
Nitro Cold Brew Coffee Maker
Two N2O cartridges, Funnel, Serving mat, Four cold brew filter bags, Wrench tool
Bonfire Smokeless Portable Fire Pit
Stainless Steel, Logs up to 16″ long, 19.5″ dia. x 14″ H, 20 lbs.
Cricut Explore Air 2 Machine Bundle
Beginner Guide, Tool Kit, Vinyl Pack, Designs and Project Inspiration