Look for These Three Traits When Hiring

I recently had the pleasure of participating on a panel at the RMAi 25th annual conference in Las Vegas about Diversity, Inclusion, and Equity in the Workplace. The event provided industry leaders with a great platform to exchange ideas and practices about this significant component to growing a business. A few years ago, I attended a conference where one of the speakers shared some interesting thoughts about the mindset and strategy business owners should consider when hiring. They have stuck with me, and admittedly, I tried to R&D (rip off and duplicate) them at the RMAi.
He said to lean into candidates that come with one of three specific life experiences, as these individuals will be the ones to exhibit the traits your company needs to succeed.
The three best types of people to hire are ones who have experienced any of the following: has served honorably in the military, has been a Division 2 athlete, or is/has been a single parent. Here's why.
A military veteran knows how to fully connect to a purpose. They know how to follow instructions, work hard especially for something outside of themselves, and balance individual performance while valuing the importance of contributing to a team.
A D2 athlete has passion. Having played a sport most of their life, the D2 athlete loved it so much that they committed to it in college knowing there was little or no prospect of pursuing it as a professional career. They sacrificed most of their free time, gave up sleeping late, woke up early for practices; and of course, maintained balance with academics.
He said to interview the ones who left a sport to "focus on their studies"; the ones who earned that impressive GPA. Ask them why they quit their passion. Then go back and talk to that former D2 athlete with a B average and ask them why they continue playing the sport in their local adult league. Ask them why they put up with those "enthusiastic" parents when coaching their kids' teams. They still sacrifice much of their free time to pass on their passion to the next generation.
Now decide which person you want playing on your team.
And finally, consider the single parent. I've often seen single parents get scrutinized about their circumstances. In my opinion, if a person can raise a child, particularly without the support of a partner – they can do anything.
While I'm not single, this trait struck a chord with me. I've been married almost 10 years to my remarkable wife, Chelsey, and we have two young children. For almost four years now, my wife's been battling cancer. And while it's been agonizing as a family to be navigating this journey, we also still live with the reality and joy of raising our children. During Chelsey's treatments, her surgeries, her recoveries, and everything in between, I have often taken on a parallel existence of a single parent. The lunch packing, sleepless nights, running errands, and attending many school functions alone remind me of the possibility of its permanence. So, while I respected the single parent prior to four years ago (we have some extraordinary ones here on the Vertican team), I do so now even more than ever.
The single parent rises to the highest level of commitment, dedication, and loyalty that is second to none. When that person is called upon by others to accomplish a goal, they will do anything to make it happen. Single parents, in my book, are among the salt of the earth.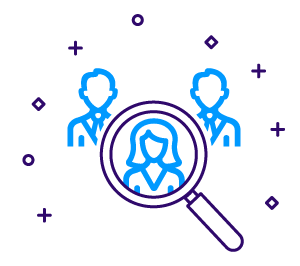 Part of the reason that diversity, inclusion, and equity are important to me as a business leader is that it's increasingly challenging to hire the right people. So, I look to these factors from the perspective that employees of tomorrow are not the same as the employees of today. People in their twenties think about things differently than people in their forties. Not in a good way or a bad way – just differently. Our interests, values, and work habits differ. We have different styles and means of communication. We use language differently. We all live in the same world, but depending on your generation, it's not uncommon at all to see this world very differently. I've talked about those differences before and how business owners need to factor them into how they decide to scale a business.
This will never be a question about how to conform to others' principles. It comes down to recognizing that millennials and Gen Z'ers will account for an overwhelming majority of the workforce in less than 20 years. Additionally, in less than 40 years, the majority of American workers will not be white. As we move into new directions, business owners must make decisions around positioning their companies to attract and hire people. It's an exciting sign of the times knowing that businesses can thrive more than ever, not in spite of diversity, inclusion, and equity in the workplace, but because of it.
In the collections world, it's rather interesting that the debtors of tomorrow will be indicative of future changes in employment. So, if you have a diverse group of collectors, those individuals will be better at collecting from an increasingly diverse group of debtors, respectively. This just makes sense for any industry that provides a service.
At Vertican, even before the pandemic hit, we have had a remote policy in place. We have flexible hours, with generous PTO and benefit plans, including maternity and partner leave. We support relocations and time zone differences, and we promote a team culture. As a small but scaling company, Vertican continues to be nimble and flexible so that we attract and retain A players.
On the operational side, I'm trying my best to build a more diverse group of people around me. This is not about finding former D2 athletes; I want people who come to the table because they gravitate to it. They feel the need to be there. For years, I've been building a circle of influence that extends way beyond industry experience. I'm building a team of people who are not resistant to change. These individuals use their life experiences to contribute to Vertican's DNA. And when they, and I, are rudely interrupted by life's obstacles, we remain steadfast in our commitment to each other and to scaling the business – something that will always reach far beyond just doing a job.
How to Setup Security in Collection-Master
This article will help you better understand how to set up security in Collection-Master. It covers the various areas of security from the Windows Active Directory to the Vertican License Manager (VLM) and Policies within Collection-Master.
Vertican License Manager (VLM)
The VLM allows you to manage user access for the various applications with Collection-Master. From within VLM, you define "Standard" or "Administrator" Access (not to be confused as Administrator Access) and Enable or Disable a named user by their Windows Login Name to control Access to Collection-Master.
Windows Active Directory
Using Windows Active Directory, you can grant access to the various Collection-Master folders.
On the Collection-Master server, "Allow Login Locally" must be granted. Do not confuse this with Remote Access, which is a completely different privilege.
Remove access to F:\CLSINC and its subdirectories to prevent access to Collection-Master.
Before you start Collection-Master in Client-Server Mode, be aware of the following.
When running in distributed mode, users use F:\CLSINC\WBWIN\WB32.exe or other versions. In order to prevent a user from running in distributed mode, remove access to the following:

F:\CLSINC\WBWIN\WBCONFIG.TXT

F:\CLSINC\WBWIN\MAPDRIVE.txt

Secure data folders

Users will need full rights to these folders, but they should not be able to map the drives.

Do not set up a UNC map to the secure data folders. These folders should be unavailable to the workstations.

Folders underneath CLSINC

Make the FOLDERS hidden, except for those shown in the image below. (Note: Collection-Master doesn't need for the folders to be visible, but users might). You may hide or unhide any folder(s) you find appropriate.
Click on image to view larger version.
Most users may have the following folders restricted to Read Only.

Note: As an example, some users may need additional rights to perform updates, automation tasks or maintain templates.
Click on image to view larger version.
WordPerfect Forms Library
F:\CLSINC\WORD
The Word folder must be read/write in order for WordPerfect to merge.

We recommend that you maintain your Forms Library in a separate location and restrict access to this folder (can be read-only). Periodically copy the forms to the F:\CLSINC\WORD folder to ensure that they remain intact. Note: PowerMerge will copy the forms to your local drives and in those cases, F:\CLSINC\WORD may be read-only.
Collection-Master Policies [4-1-S-3]
There is a policy "CM: ACCESS PROGRAM" that may be used to block a user or assign a password.nIt as a redundant secondary level of security. This is in addition to the Windows Active Security but may be used to deny access to a user even if they have VLM and Active Directory rights to Collection-Master.
Click on image to view larger version. 
Security Policy Hierarchy
When a policy is directly defined for a Users initials, that policy, Y/N/Password will be in effect. Any other policies defined by a group assigned to the user are irrelevant.
A common strategy is to setup "Everyone" or "***" as "No" to deny a feature and then add groups to define users that are allowed to use the feature.
When Groups are used, the system will scan through all of the groups.
If any of the groups are set to "Yes", the policy will be allowed

If "Yes" is not found, but "Password" is assigned to a group, then the user will be prompted to type a password. Note: You might have several groups for the same policy, if they have separate passwords, then you will need to determine the correct password. The screen that requests the password will display the group that was defined with that password.

If neither "Yes" nor "Password" is found but "No" is encountered, then the user will be blocked.

Finally, if a policy is not defined in any place, then the default value is "Yes" and the user will be allowed. Note: Some policies are set up as "Restrict" as opposed to "Allow." The default is still "Yes" but in these cases "Yes" means Restrict Access.
MENU: Security Policies
You can add security for each menu level.
Yes – Allow the user access to the menu item.

No – Deny the user access to the menu item

Password – Require a password to access the menu item.
Click on image to view larger version.
Other Security Policies
Many behaviors in Collection-Master are also defined by Policies. Some Policies can be assigned to "Everyone", but others will apply to specific people or groups.
.
Contributed by Luis Gomez, Chief Strategy Officer
Making Your Work Life Easier – Resources on the Horizon
We all have jobs to do. In any work environment, there are tools that help us to get work done more quickly and efficiently. It's not always easy to work with those tools or understand how to navigate some processes – we get it. We also understand how frustrating it can be when there isn't clear published step-by-step guidance on how to even begin troubleshooting a problem.
Technology has revolutionized the collections industry. Workflow and process automation are now key to maximizing collections efficiency and lowering costs for our clients.
But let's face it, while technology is designed to make our work, and even our personal lives easier, it's frustrating when:
1. There appears to be an issue with an application, or
2. We don't know how to use it to its full potential.
Correctly identifying the problem is the only way to figure out the solution as quickly as possible.
Our Client Success teams work with users daily to resolve all types of issues. Some are simple and some complicated. Interestingly, either type can take the same amount of time to resolve. Why? We have found that it largely depends on both the quality and amount of information clients bring to us.
No matter which Vertican solution you use, be it Collection-Master, Q-LawE, or vExchange, our Client Success teams are here to support you. That will always remain true.
But just like when you have a toothache and call your dentist, you don't just tell them that you're in pain. They need details, such as a description of your pain. They need to understand what triggered your pain. Plus, to make your appointment go smoothly, you must be prepared to share your insurance information and have your calendar ready so you can check your availability for the appointment. Funny how there are so many things that go into fixing a toothache!
The shortest distance between pain and progress is preparation and information. At Vertican, we know your time is valuable. We understand the challenges of dealing with a "stuck" task. We want to help minimize your troubleshooting and expedite resolution. We are working harder than ever to provide you with the necessary tools and resources to either resolve problems without submitting a case incident and/or to help you provide us with key details so that we can help you more quickly and efficiently.
To quote our CEO, Isaac Goldman, "In Vertican's microcosm of the world, we have found the way in which we engage with our clients and our clients engage with us is not quite efficient. Furthermore, it often creates an unnecessary and costly waste of time. It's been said, 'A problem well-stated is a problem half-solved.' So, one of the things that we need to do to help our clients scale with us is change some processes and expectations to be as precise as possible.
To effectively serve our clients, our team may require additional information prior to officially engaging in the support resolution process – and that's a good thing. Because having complete information helps our team determine what's really going on. This is a partnership. And, as in all partnerships, both the client and Vertican have to collaborate to move the resolution process forward."
The Vertican team values your time and your business, so we've been working on something big! We want every product user to have easy access to the information and answers they need when they need them. So, our team is working to lay out those resources in a straightforward and simple way.
We have been busy putting together an entire support guidance and help center to increase your access to the information you need, and to help you provide us the information we need to meet your support needs.
Here is a sneak peak of what you will have at your fingertips:
Self-Help Resources – Product documentation, videos, and troubleshooting tips

Technical Support – Guided steps to ensure your case submission is worked and resolved

Professional Services – Outlined specifics on when and how to obtain extended assistance

Plan and Billing – Understanding your firm's support plan as well as the factors that affect your billing

How to Use vPortal – Directions on how to complete the most common transactions.
Vertican's Help Center, with version one scheduled to go live this spring, will outline what clients can expect from Vertican and what Vertican needs from clients.
We are excited to deliver this resource to you. As we put on the final touches, be on the lookout for communications about the Help Center coming soon.
For over 40 years, Vertican has delivered software that enables our clients to bypass the complicated and time-consuming manual collections processes with a few clicks. Just like our software, the Vertican Help Center will make your life easier and empower you to help us help you.
.
Contributed by Stephen Greco, Chief Information Officer and COO
The Mastermind Series, an ongoing program of virtual training sessions presented by Vertican's top developers and Subject Matter Experts (SMEs), has been well underway! Are you missing out?
Topics are developed to help improve clients' ability to use our platform features and tools effectively and maximize efficiency. So, take advantage of this exceptional opportunity to learn directly from industry trailblazers and Vertican's visionary developers.
We're continuing 2022 with the following Mastermind sessions:
Find information on these and past session recordings at the Vertican Mastermind page!
Mastermind attendance is free but registration is required. The calendar is continuously updated so check back often!
Do you have a topic in mind for a future training session? We want to hear about it. Please send us an email with your suggestion.
On May 4, Isaac Goldman, CEO, Nicholas Arcaro, SVP of Sales, and Julia O'Day, Account Manager, will touch down in Nashville, to attend the NCBA 2022 Spring Conference. Check this space and your email inbox for more information soon.
Also in May (25-27), Isaac and Nicholas will be attending CRS2022. Not only are we attending, we're sponsoring!

Click here

for more information on the conference.
Welcome to the section of the Newsletter where we share an inside look at some of Vertican's amazing team members. This issue of vConnect points the spotlight on Soomin Seo and Bob Cherichelli.

Soomin Seo in the Spotlight
What is your title and when did you begin working at VT? I am a Quality Assurance Analyst, and I began working at Vertican in September of 2021.
What sort of work did you do before joining Vertican? I worked at LG Electronics Mobile company for about nine years prior to joining Vertican. I was a Program Manager in the software validation department, managing QA projects for various mobile devices' software. I worked on managing time and resources to get testing done for production and end-user feedback for future improvements.
What is a typical day at Vertican like for you? My day starts with reviewing any updates for QA (Quality Assurance) tickets that I am working on and attending standup meetings for any projects that I am actively performing QA on. Then my day continues with me working on tickets for various products. I still have much to learn and train on, so I try to squeeze in some training times into my day.
What do you like most about working for Vertican? The company's commitment to recognize their employees' hard work and dedication is real. I think it is mainly because the people at this company are awesome. My team members and coworkers are always backing up one another and I can see they are committed to contribute to the advancement of the company. Overall, the working environment is amazing, and flexibility is also an appreciative aspect.
If you could learn anything new, what would it be? I would love to learn some new languages, more specifically French and Japanese. I was into Japanese dramas and animations back when I was younger and tried to learn the language in college taking elective courses. I tested my proficiency when I visited Japan a few years back but realized I was not proficient at all! If I have the time and opportunity, I would like to continue learning Japanese.
What was your very first job and how old were you? My first job was at a Verizon Wireless retail store selling mobile phones when I was about 18.
What is something about you that may surprise your colleagues? I love watching sports. I try to follow my favorite soccer team, the Tottenham Hotspurs, and football team, the NY Giants, and watch every game of theirs.
What (else) do you like to do outside of work? I spend most of my time with my family and friends. Before my daughter was born, my husband and I loved to travel and go out to new places for food and drinks. I like hiking and running and play some sports like soccer and tennis with friends.
Share something exciting you did in the last 12 months. We celebrated my daughter's first birthday with a traditional Korean first birthday event called 'Dohl Janchi'. It was a moment when COVID had settled down a bit so many friends and family attended the celebration. I was very thankful that having this party for her was possible despite the current situation we are faced with.
Do you have a favorite movie, artist and/or book?
Movie:  Howl's Moving Castle and anything by Hayao Miyazaki
TV:  Grey's Anatomy, any true crime documentaries
Musical or Other Artists:  Soundtracks from Studio Ghibli and Disney movies
Please share a favorite quote. "Believe you can and you're halfway there."  – Theodore Roosevelt

Bob Cherichelli in the Spotlight
What is your title and when did you begin working at VT?  I work as a Development Engineer, and I started with Vertican in September 2020.
What sort of work did you do before joining Vertican?  Prior to Vertican, I worked as a Systems Analyst/Programmer for an Insurance company for 30 years.
What is a typical day at Vertican like for you?  I start my day with a team Scrum meeting and then work on my sprint tasks that are assigned.
What do you like most about working for Vertican?  The team members I get to work with daily. From day one everyone has always been willing to help. I also like that Vertican seems to be into hiring new people and growing the company.
If you could learn anything new, what would it be?  How to be an automotive technician. My grandfather was an automotive mechanic and after school I would go to the shop and help him work on cars. I would like to get real training and be able to work on older cars.
What was your very first job and how old were you?  My first job was working at a car wash when I was 15. The owner would let me drive the cars up even though I did not have a license. He also taught me how to drive a stick shift.
What is something about you that may surprise your colleagues?  I'm a huge Yankees fan. My goal is to see the Yankees play a game at every major league stadium. I'm about halfway there. I had plans to see them play in St. Louis when COVID hit but the game was canceled. I hope to get back to it this season!
What (else) do you like to do outside of work?  I like to spend time with my family and for the last 15 years, I've coached my kids in football, baseball, basketball, and softball teams. At this point in my life, I'm really content just going to my man cave having a beer and watching a ballgame.
Share something exciting you did in the last 12 months.  My family and a group of my friends went camping and tubing down the Delaware water gap for a week and had the best time!
Do you have a favorite movie, artist and/or book?
Movie:  Independence Day, Lord of the Rings, and John Wick
TV:  Game of Thrones and The Sopranos
Musical or Other Artists: Black Sabbath/Ozzy Osbourne, Led Zeppelin, Iron Maiden, Lynyrd Skynyrd, and Fleetwood Mac
Book or Author:  Lord of the Rings – J.R.R Tolkien
Please share a favorite quote.  "Let me tell you something you already know. The world ain't all sunshine and rainbows. It's a very mean and nasty place, and I don't care how tough you are, it will beat you to your knees and keep you there permanently if you let it. You, me, or nobody is gonna hit as hard as life. But it ain't about how hard you hit. It's about how hard you can get hit and keep moving forward; how much you can take and keep moving forward. That's how winning is done!" – Sylvester Stallone, Rocky Balboa
Activating Infinity Fields
To activate Infinity Fields in [1-S-9-1] your best option to use BRClient64.exe.
Unlike the BRClient.exe, which takes a while to load and can sometimes be hard to read, BRClient64.exe has an interface that is much easier to use and navigate when searching Infinity Fields. Also, you can multiselect Infinity Fields instead of just one at a time.
In order to use this interface, make sure you are using a 64-bit operating system and for best results, be sure the whole firm is using BRClient64.exe.
BRClient.exe example
Click on image to view larger version.
BRClient64.exe example
Click on image to view larger version.
Pulling the Sum of Payment Allocation Buckets in Reports or Merge Documents
For reports and query or custom merge fields in Q-Law and Q-LawE, you can pull the total amount applied to the balance buckets, such as Principal paid, Interest paid, etc. These amounts can be pulled for month to date, year to date, and in total.
Click on image to view larger version.
Table Info –
<table width="100%">
<thead>
<tr>
<th align="left">GETPAIDBUCKET</th>
<th align="left">Returns the paid buckets from trans</th>
<th align="left">GETPAIDBUCKET(value, 'bucket', 'period', 'rettype', 'datefield')</th>
<th align="left"><strong>value</strong> = ourfile (debt.ourfile)
<strong>Bucket</strong> = trans paid buckets (PRINPAID, INTPAID, COSTPAID, ACHARGEPD, AFEEPAID)
<strong>Period</strong> = MTD (month to date), YTD (Year to date), TTD (total to date)
<strong>Rettype</strong> = N – Number, C – Character
<strong>datefield</strong> – TRXDATE or PAYDATE (optional – will default to TRXDATE if not entered)</th>
<th align="left">ALLTRIM(STR(GETPAIDBUCKET(debt.ourfile, "PRINPAID", "YTD", "N"),12,2))
ALLTRIM(STR(GETPAIDBUCKET(debt.ourfile, "PRINPAID", "YTD", "N", "PAYDATE"),12,2))</th>
<th align="left">Should use ALLTRIM and STR functions with function</th>
</tr>
</thead>
</table>
The following is another way this can be used in conjunction with the getinterest function to pull the total amount of accrued interest.
ALLTRIM(STR(getinterest(debt.inttype,debt.pint,debt.princip,debt.datelp,date(),debt.cminterest,debt.attfee,debt.acharge,debt.cost,debt.ourfee,debt.ourfile) +debt.interest+GETPAIDBUCKET(debt.ourfile, "INTPAID", "TTD", "N"),12,2))
Using Image De-Skew to Detect and Correct the Skew Angle
The Image De-Skew feature can be used to detect and correct the skew angle. It also allows you to specify the minimum and maximum angles that should be corrected.
To set Image De-Skew, use the following procedure:
Select the image database and click [Scanning Module].

On the Scanning Module main window, click on [Image Control] to open the Scanner Image Control window.

Click [Advanced Scanner Features]

Click [Image De-Skew] to open the  De-Skew/orientation dialog box.
Click on image to view larger version.
Disable or enable skew detection and auto De-Skew.

Minimum Angle, Maximum Angle skew angles (in degrees) can be corrected for the selected controller.

Disable or enable automatic image orientation of skewed images.

Accuracy can be set for the selected controller.

When all selections have been made, click [OK].
5. When all selections have been made, click [OK].
March 2022 Contest
Your vConnect Feedback is Appreciated!
Please give us your feedback and thoughts on the vConnect Newsletter (just four questions!) and we will enter you into the March drawing. Three winners will be chosen at random.
Which vConnect sections interest you?

Is there a section you would like to see in future newsletters?

What prizes would you like to have the chance to win when you enter our monthly trivia contests?

How helpful do you find the monthly software tips?
This contest has ended. Check the latest version of the vConnect newsletter for the latest quiz.
This month's prizes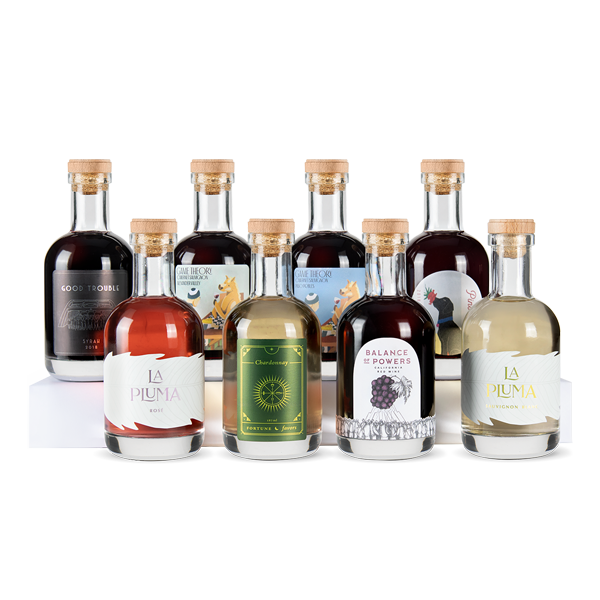 California Wine Mixer
Eight carefully selected gems, bottled by the glass, highlighting the low-key, bold, and glamorous tastes of our Golden State.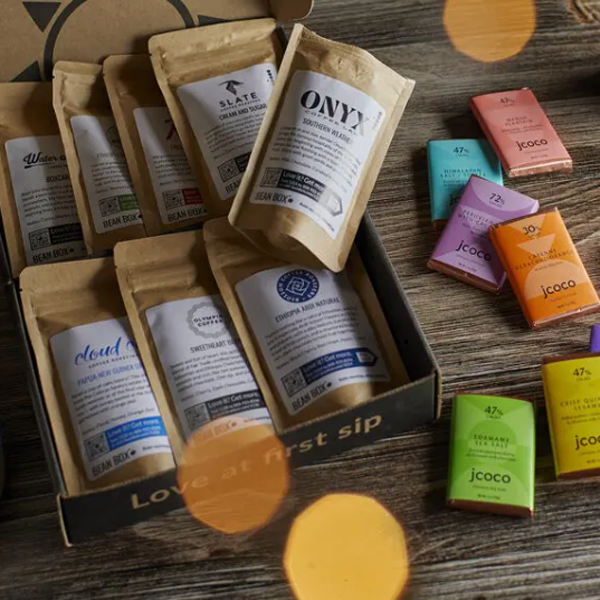 Deluxe Coffee + Chocolate Tasting Box
Features: 8 freshly-roasted coffees, 8 artisan chocolates, and tasting notes for each pairing.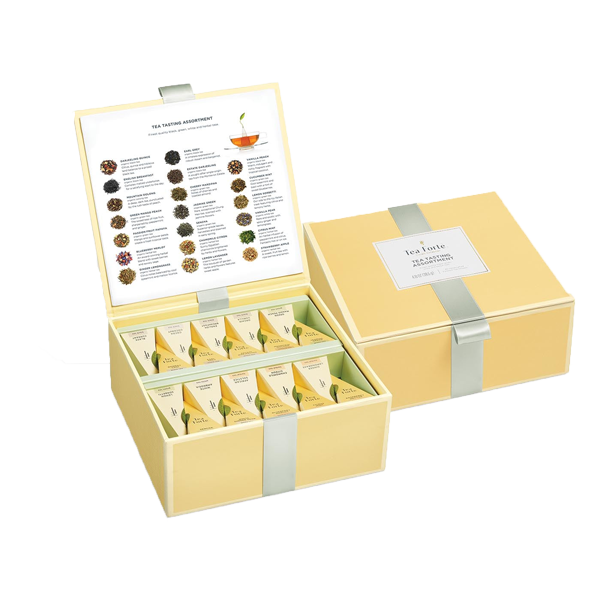 Tea Chest Tea Tasting Assortment
Contains 40 pyramid tea infusers, two of each blend, including 5 black teas, 1 oolong tea, 7 green teas, 1 white tea, and 6 caffeine-free herbal blends.
February 2022 Winners
Congratulations to the winners of the February quiz!
Molly Alderete – Weber & Olcese
Daniel Potts – Lloyd & McDaniel
Jess Talay – Lotane and Associates, P.A
The answers to the February quiz:
1. How much money do Q-Law/Q-LawE clients pay extra in order to use the PaymentVision integration?
Nothing, it's included with the software.

2. True or False: Having your collections software tightly integrated with your payment system does not result in any saved time.
False
3. What feature does Q-Law/Q-LawE have that saves users time and eliminates duplicate work?
Built-in Job Scheduler
4. Q-Law/Q-LawE's integration with PaymentVision can handle a number of complexities. Name one.
We accepted any of the following,
a) Set up an initial payment with a credit card and subsequent payments by ACH.
b) It can handle changes to the payment plan: rescheduling, cancelling, or renegotiating payments.
c) For reversals, it can post both payments and non-sufficient funds (NSF) together. With a single click of a button, you can validate both. The system will automatically post NSFs or reversals through a batch functionality.
The winners had the choice of one of these three prizes:  
iRobot Roomba 675 Robot Vacuum
Wi-Fi Connectivity, Works with Alexa, Good for Pet Hair, Carpets, Hard Floors, Self-Charging
The Skylight Calendar
WiFi-connected 10″ digital display, 1024 x 600px, 8GB
Bose Solo 5 TV Soundbar Sound System
with Universal Remote Control, Black