Isaac's Essentials
What Vertican's Core Values Mean for Our Clients

As a business owner, I am professionally and personally committed to my team. As time goes on, I realize more and more the reciprocity of that commitment. Aside from working alongside the best minds in the business, I work with exceptional humans too. I credit our synergy to the Core Values woven into the Vertican fabric. Core values aren't just suggestions or platitudes. They are a belief system that the Vertican team proactively practices daily. The values guide us individually and as a unit in the work that we carry out together.
We are uber-focused on improving the lives of our teammates and their families, our clients and their employees, and the consumers they service by developing the best solutions possible . . . and sometimes we make mistakes.
On June 1, we experienced an issue with our licensing server that caused some of our clients' systems to be inaccessible for a few hours. Our team worked fast to reprocess monthly subscription renewals but our resolve, of course, does not negate a regrettable situation.
Some clients were justifiably frustrated. We received feedback like, "Why can't we just litigate, collect money, send and receive data?" and "How can Vertican not have a buffer?" One remarked that paying the bill on the first of the month with no grace period makes it seem like Vertican risks shutting firms down accidentally. And another expressed the whole idea of auto renewal means not having to check your account status.
I agree with each of these sentiments as I am sure anyone would.
Back to our core values; one is: have each other's back. This means we recognize that we are a team. A team of adults. We know that we are only as strong as our weakest link. And we express this value by always helping each other because together we are better. The result? A loyal group of consummate professionals ready for anything together.
Vertican's core values apply not only to our internal teammates but to you, our clients. Yes, in running a business, we must "have our own backs" and one way we do this is by implementing enforceable licenses. It's inarguable that enforcing policies and rules are critical to any business. But, as I mentioned, we are also working daily to have our clients' backs, and that includes avoiding licensing issues that disrupt your business.
After November's outage, we increased the grace period for a licensing server timeout to 60 days. The issue on June 1 was not a "timing out" malfunction of the licensing server. It was that the server returned a false value of "expired" when in fact the license was not expired.
So, this brings me to another core value. At Vertican, we learn like adults. We own our mistakes; as such we are enhancing our licensing to add a seven-day grace period for "expired" values.
It bears repeating that I agree with the voices of frustration and the exasperation expressed on June 1. But I respectfully ask our clients to keep in mind there is another side to this story. Our software is not perfect, and this not something we can allow ourselves to lament over. This is something that will continue to drive us to excellence.
The Vertican team works tremendously hard to move the automation and innovation needles as close as possible to perfect. I'm humbled and proud that our years of industry-leading, trailblazing experience shines through every day in the billions of dollars that our clients collect each year using our software. Our products and services have supported, and continue to support, the growth of hundreds of businesses over nearly 40 years. And we're just getting started. It's our mission that we continue building and supporting the increasingly robust technology that resides at the nucleus of your operations every day. We take great pride in the positive impact that we have on our client businesses each day.
Earlier I mentioned commitment. The Vertican team's commitment to the business and our clients is predicated upon our core values. They are our guideposts to improving people's lives and boosting opportunities for success – yours and ours. We promise to continue to be no less than the central cog in your wheels of operations. We promise to do everything possible to avoid mistakes – to have your back.
Click on the images below to read about Vertican's core values!
Product Story
End-to-End Court Filings with EZ Messenger Integration
Both Q-LawE and Collection-Master are launching integration with EZ Messenger this year. This month we'll focus on Q-LawE and in the Fall we'll highlight Collection-Master. Now let's talk with Kurt Sund, Q-LawE Product Owner, about how this free integration supports the court filing process.
Kurt, what was the impetus for the File and Serve integration?
We collaborated with a large national debt buyer on how to best automate the entire court filing process. What resulted was a partnership with EZ Messenger to build an integrated solution.
So this wasn't a simple 'connect your software to ours' integration?
No, not at all. It wasn't an integration with existing functionality in EZ Messenger. Instead, we built integrated functionality together.
What are some hurdles clients face with court filings?
Identifying the correct jurisdiction
For many law firms, simply identifying the correct filing venue is a huge manual effort. This is one of the simplest pieces in our integration. Within Q-LawE, users can send a list of accounts to EZ Messenger, which will return the court code and place it into the proper Q-LawE account automatically.
Assembling all documents for filing
Another hurdle is the variety of required legal documents, from the summons and the complaint to affidavits and statements. Q-LawE will assemble all of these and upload it for filing with EZ Messenger using a task code. EZ Messenger then updates the Q-LawE account with an acknowledgment.
Since EZ Messenger as a standalone product already offers eFiling, what's unique about the integration with Q-LawE?
When you have non-integrated systems, you end up doing more manual work. This integration means that tasks are automated back into Q-LawE. You don't have to push buttons; accounts are updated automatically.
Can you give us a few examples?
Status Updates
Often times firms need to research status with the process server about both filing and service. The workflow built into this integration automates these status requests at user-defined intervals.
Validation and Posting of Fees
Through EZ Messenger, our system will import invoices from the court as well as from services, then bill clients, who can use a payment process of your choice (ACH, credit card, check). This automation reduces human error and has built-in validation.
Subsequent Filings
Our integration covers the end-to-end process, including subsequent filings, such as Default Judgment, Consent, Garnishments, Liens, and Motions. I don't believe our competitors do this. That means the Q-LawE account updates every single time anything happens to the case, including every attempt by a Service of Process (SoP). You want EZ Messenger to do more than file a suit for you. You want to manage all the court-related activities on the account, together with all the costs.
Dashboard Visibility
All the activities and records connected to court filings and process service will be shown on the VT File and Serve Dashboard in vExchange.
Status updates from EZ Messenger as filing and service progresses. These include SoP attempts for each stage of the process (e.g. initial filing, hearing, garnishment) and whether an attempt was successful or not.

Account activity history through vExchange, showing both file and serve status history, which is captured automatically.

Conformed court filing documents, which are captured and stored at the account level.
How does the File and Serve integration relate to other Q-LawE integrations?
Court & Consumer
I think of it this way. Our integration with EZ Messenger handles the court side of collections. Our integration with PaymentVision handles the consumer side of collections. With both, we really offer an integrated – and automated – solution.
What's your timeline?
We expect to launch by the end of the year. Prior to launch we'll do a Mastermind session. We'll also be providing our clients with a playbook and integration guide.

Contributed by Kurt Sund
Product Owner, Q-Law/Q-LawE | Chief Innovation Officer
Lessons From An SME
How to Leverage the Collection-Master Dashboard
This article will give readers a better understanding of how to take advantage of the Collection-Master Dashboard.
Collection-Master Dashboard
The Collection-Master Dashboard was designed to provide an intuitive interface to the main menu. It retains the advantages of using the keyboard, along with a modern, mouse-driven interface.
Dashboard Advantages
Training New Staff
Many users have been using Collection-Master for a decade or even longer; these users are, of course, used to using the legacy menu. New users, however, do not have that experience, so the dashboard is designed to make finding features in Collection-Master much easier.
Using the Mouse
The Dashboard provides icons and other elements that make using the mouse easier.
F10 Search

If you press F10, or click on the Binoculars, a search screen will pop up. From here, you can type any combination of words, and a list of matching meu items will be displayed. This feature looks for phonetic matches, so misspelled words will often still find a match.
Group Security (Disable Menu Items That Do Not Apply)
Collection-Master has grown substantially, and sometimes there can be an overwhelming number of entries in the main menu. By using Group Security Disable menu access (Set Security to "N"), disabled items will not display. You can greatly reduce the number of available choices, making it much easier to use the dashboard navigation and searches.
Windows Menus
The Dashboard is also very friendly to keyboard users, preserving the old menu paths. Users that want to use the mouse should use the "Windows Pull Down Menus":
Main Menu (Traditional Keystrokes)
Click on image to view larger version.
Click on image to view larger version. 

Contributed by Luis Gomez
Chief Strategy Officer
The Mastermind Series, an ongoing program of virtual training sessions presented by Vertican's top developers and Subject Matter Experts (SMEs), has been well underway! Are you missing out?
Topics are developed to help improve clients' ability to use our platform features and tools effectively and maximize efficiency. So, take advantage of this exceptional opportunity to learn directly from industry trailblazers and Vertican's visionary developers.
We're continuing 2022 with the following Mastermind sessions:
Find information and past session recordings at the Vertican Mastermind page!
Mastermind attendance is free but registration is required. The calendar is continuously updated so check back often!
Do you have a topic in mind for a future training session? We want to hear about it. Please send us an email with your suggestion.
The Latest Conference News
We are Heading to the RMAi Executive Summit
Isaac Goldman, CEO, and Nicholas Arcaro, SVP of Sales, will be attending the RMAi Executive Summit in August.

Click here

for more information on the conference.
Welcome to the section of the Newsletter where we share an inside look at some of Vertican's amazing team members. This issue of vConnect takes us behind the scenes of Vertican to learn about Gary Hickey.

What is your title and when did you begin working at Vertican? I work as the Service Group Leader for the IT Infrastructure Team. I have been with Vertican from the start, and with YGC even before that.
What sort of work did you do before joining Vertican? I have worked in IT my whole career, from small implementation companies to running global networks for larger companies, like Russ Berrie and Pepsi-Cola International. I also ran my own automation company in the publishing industry for several years.
What is a typical day at Vertican like for you? Working with my Infrastructure team, monitoring systems and jobs, running projects and supporting all our employees and clients.
What do you like most about working for Vertican? I love puzzles and problem solving. I like to use my inquisitive nature to find out how things work and make them better or most cost effective or come up with a solution to a business or technical issue.
If you could learn anything new, what would it be? I would love to learn how to play the piano.
What was your very first job and how old were you? I have had lots of different jobs, but the first ones were delivering newspapers at thirteen and working in a library and a liquor store when I was in high school.
Word on the street is you were in a movie? Tell us about it and how that began. One of my nephew's senior projects at Ithaca College was to create an independent film. His dad and I were asked to play a pair of cops who had to take down a perp. Many hours of work that amounted to about 10 seconds of screen time.
What is something about you that may surprise your colleagues? I was a professional singer for 13 years.
What (else) do you like to do outside of work? I love hiking and spending time with my family.
Share something exciting you did in the last 12 months. I am probably the most excited about living in a family of gourmands. Love all the homemade bread, fresh pasta, and charcuterie boards.
Do you have a favorite movie, artist and/or book? I am an Anglophile and love comedy so British comedies are at the top.
Movie: Brazil
TV: The Outlaws
Musical or Other Artists: Johannes Vermeer
Book or Author: Stranger in a Strange Land by Robert A. Heinlein
Please share a favorite quote. "Two wrongs don't make a right, but three lefts do."
Software Tip
Financial Summary Reports [2-3-6]
Are you familiar with the Financial Summary Reports in [2-3-6]?
Financial Summaries can be run for many options, including payments and costs, depending on the account selected. You can further filter the options by date range.
Click on image to view larger version.
One of the most useful options is option 7 or [2-3-6-7] for All Financial Activity. This option gives you the most data out of all of the reports. Like each of the other options, you can set a range for each criterion including Collector Number, Transaction Type, and others. You can also select the report to only show payments.
Click on image to view larger version.
Below you can see the results for the COST Account, but this can be done for TRUSTS as well, or both. At the bottom portion of the report in the blue box you'll see the range you set. The account from which it was run is at the top of the form in the red box.
Click on image to view larger version.
Below is a report for payments using option 4 to include Debtor Balance and Stat Fee amounts.
Click on image to view larger version.
Another useful option for some firms may be option 5 to include Accrual Information to account for interest, which may differ by state.
Click on image to view larger version.
You can do the same thing specifically for costs, as shown here.
Click on image to view larger version.
There is also the option to include both Payments and Costs on the same report, as seen on option two. As shown below, you can include transactions from the current account you are in, or in all of your bank accounts.
Click on image to view larger version.
Software Tip
DDAS Functions in QHelp
Need help finding the right syntax for DDAS condition statements, vendor exports, custom fields or reports?
As mentioned in our Q-LawE May Update email, we've launched our new QHelp documentation system*. Press the [F1] key on your keyboard anywhere in Q-LawE or navigate from the main menu to [Help] > [Q-Law Help].
Click on image to view larger version.
From the Q-LawE help screen, select "DDAS" from the "Select topic" dropdown menu.
Click on image to view larger version.
From the list of DDAS documents, select "DDAS Functions".
Click on image to view larger version.
Scan the list of DDAS Functions and descriptions. This new format is an easier way to find information on each function since there is no horizontal scrolling across an Excel file, but you can still search by DDAS name or keyword within the description.
Click on image to view larger version.
Click on any DDAS Function to view conditions, parameters, examples, and notes. Here's what you'll see for GETPAYADJ.
Click on image to view larger version.
* Note that while we've had documentation before, the new QHelp system is a significant expansion of documents, and the list continues to grow.
Software Tip
Locate in Scanning and Print to vMedia
Both modules have a Locate feature on the menu. Within that feature there is a button that will bring up the "Last Saved Document" in the user's session. This is extremely useful when additional pages need to be added to an existing document (for example, downloads from two different websites or emails). In Scanning, the Last Saved Document is valid until the user exits the Scanning Module. For Print to vMedia, the Last Saved Document is valid until the Print to vMedia engine closes (which is 60 minutes of idle time by default; this time can be adjusted).
Click on image to view larger version.
May 2022 Winners
Congratulations to the May winners!
Michelle Maczka – Weber & Olcese
Stephen Roath – Consuegra & Duffy
Rachel Boggs– Snow & Sauerteig LLP
They were randomly selected for having answered the following questions correctly:
Select True or False – To this day, Vertican still processes its payroll in-house.

Within the VSA, does a firm have visibility to track the status of their tickets?

Select True or False: If the vMedia scanner feeder is reloaded and Fully Automated scanning chosen, pages will continue to be appended to the document until the next end of document marker is reached.

What is one of the resources that the one-stop Vertican Help Center will provide to clients?
Winners had the choice of one of these prizes:
Congratulations again to our three winners!
June 2022 Contest
Can you answer this month's quiz?
Three winners will be chosen at random from everyone answering all four questions correctly. Complete the answer form below and good luck! Contest ends July 6, 2022, at 5 p.m. (ET)
June vTrivia Prizes Up for Grabs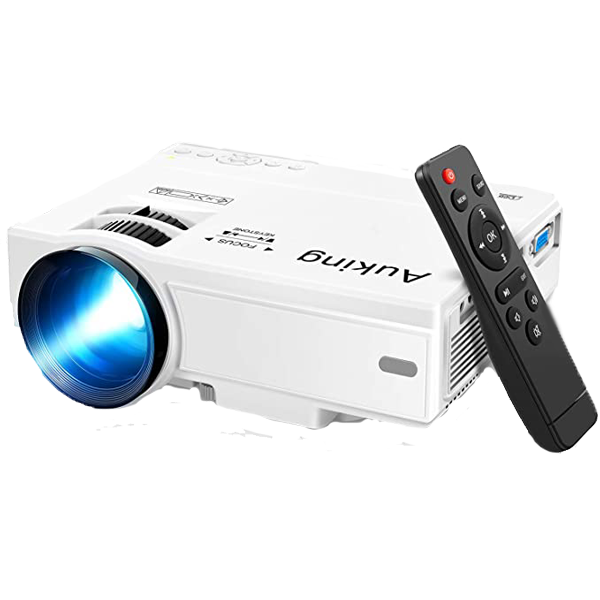 AuKing Mini Projector
The mini projector has a 32~170 inches projection display size with 1m to 5m projection distance.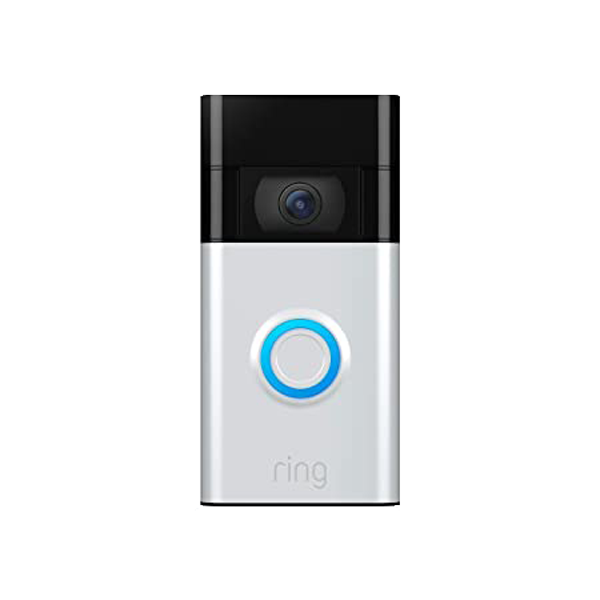 Ring Video Doorbell
1080p HD video doorbell with enhanced features that let you see, hear, and speak to anyone from your phone, tablet, or PC.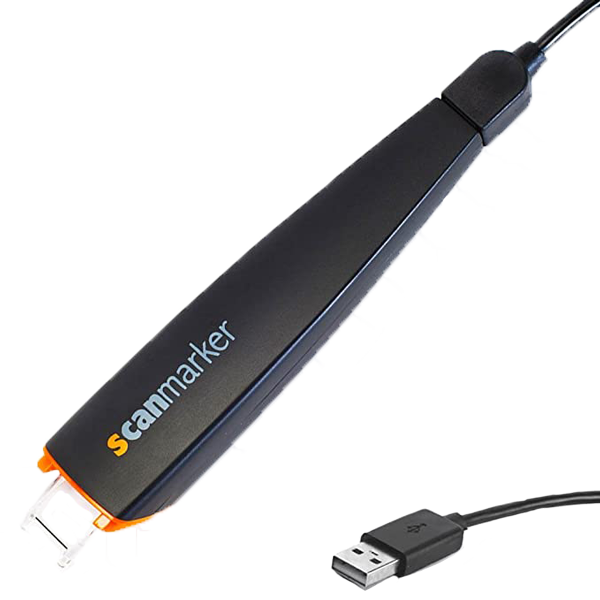 Scanmarker Digital Highlighter
Create outlines and reports faster than ever before! Just slide your handheld scanning pen across a line of printed text and watch it appear instantly on your computer screen