The Need for Speed ... and Compliance

Another round of holidays has come and gone. Whether or not you celebrate, have you scored the latest technology? There's a race among most households to grab that "next generation" device. Fifth-generation (5G) mobile phones have been on the market for a while but now that the 2022 ball dropped, mobile carriers Verizon and AT&T, together with the Federal Communications Commission (FCC), are gearing up to turn on the much-anticipated C-Band frequencies so that we can video conference, stream movies, play games, TikTok, and Snapchat (you know, important stuff) faster than ever before.
5G, from what experts say, is the trifecta of technology: larger bandwidth (to speed up data flow), lower latency (to be more responsive), and the ability to connect more devices at once (sensors, smart devices, etc.). But technological advancements, like speed and performance, come at a price, and I don't mean the price tag (well, that too).
There's a stipulation to enjoying lightning-fast technology to which we consumers hardly give a second thought: if the C-Band airwaves are not accessible, our 5G phones remain on the lowly, all-of-a-sudden, antiquated 4G network.
Here's what's happening. If you're not aware, the Federal Aviation Administration (FAA) and aviation industry groups claim that the new 5G service in C-Band could interfere with radars and gauges that measure the distance between an aircraft and the ground, thus compromising cockpit safety systems used to land planes, avoid crashes, and prevent mid-air collisions.
As a result, the FAA announced possible flight restrictions beginning early January, which aligns with the roll-out of new 5G wireless service. In the meantime, regulators are also collaborating with both telecom and aerospace companies to help avoid U.S. air traffic disruptions, including dimming 5G service power in certain areas to allow further study of its effects on air traffic.
There are fine lines that often separate safety from performance, speed from accuracy, and security from compliance. While there are arguments from both sides about the validity of the aviation industry's concerns, the FCC and FAA are nonetheless working together to accomplish what's best for you and me.
Isn't this something to which we should all be paying attention? Not about C-Bands, 5G frequencies, and aviation operations, but the fact that there's not an industry in the world with free rein. As business leaders and as industry players, our decisions ripple into countless directions.
The advancement of technology will always be countered by opposing forces. That's not a terrible thing – it keeps us accountable. Whether it's government agencies, industry counterparts, or business competitors, without two sides working for the greater good, we lack balance.
I mentioned in my December vConnect article, that Vertican is planning a Security Summit to bring together cyber security experts, industry business leaders, and specialists to exchange ideas, strategies, and best practices in a pre-competitive arena. If you're a CISO and want to join in on this opportunity, I welcome your call.
Vertican clients collect on behalf of thousands of creditors and debt senders. They deserve and need faster, less complicated, and more reliable ways to place their claims. But we cannot let the need for speed and optimized performance comprise compliance and security. This isn't rocket science; there's no secret sauce to balancing data security with compliant processes, so let's all get in the sandbox. I'm anxious to partner with my fellow ARM industry leaders to help improve security practices across the collections industry. This is one alliance that will have a smooth landing. Can you hear me now?
How to Manage Consent in Collection-Master
This article will show you how to track and manage consent in Collection-Master.
Configure Dialer Consent Settings [1-S-4-X-3]
There are various Dialer Exports in Collection-Master. Specifically, you need to choose what to do when consent is blank. Navigate to the Dialer Export Consent Setup screen and select Enable to add filtering to the dialer exports.
Click for larger image.
For each of the phones: Home, Work, and Mobile, select one of the following options.
| Choice | Result |
| --- | --- |
| Blank | Only claims with a blank consent field will be included |
| Y | Only claims with "Y" will be included. (Blank=N) |
| Y or Blank | Only claims with a Blank or "Y" will be included. (Blank=Y) |
There are several predictive dialer interfaces in Collection-Master. These interfaces are affected by the values provided in the Consent fields. Creating the Dialer Export File [4-2-8]
Once you have set up [1-S-4-X-3], you may choose from the following formats to export for dialer interfaces.
CT Center [IAT/SmartDial] [4-2-8-1]

Export to TouchStart [4-2-8-2]

Export to Stratasoft [4-2-8-3]

Export to Global Connect [4-2-8-4]

SoundBite Menu [4-2-8-5]
Consent to Call Values
Y = Yes. Consent has BEEN

N = No. Consent has NOT BEEN

W = Wrong Contact. It is assumed that Consent has NOT BEEN

Blank = Unknown. Depending on setup in [1-S-4-X-3], Blank may be assumed as Consent has BEEN provided.
W = Wrong Contact Flag
Wrong Contact Flag Functionality
Module: "SFGAG","WRGCONTACT"

RET_MAIL="W"

Phone: If a "W' is in any Consent field, the system automatically removes the associated phone number and stores it in the Changes table. When reporting phone numbers in the SUF file, the system pulls the data from the Changes table when the Consent to Call value is "W". When a new phone number is entered, it automatically makes the Consent to Call "Blank" if the Consent to Call value is "W".

Mail: If a "W' is in any Returned Mail field, the system automatically removes the associated street, city, state, and zip data and stores it in the Changes table. When reporting demographics in the SUF file, the system pulls the data from the Changes table when the Returned Mail value is "W". When demographic data is entered, it automatically makes the Returned Mail "Blank" if the Returned Mail value is "W".
Consent and the Call Screen
The Call Screen displays the Consent & Consent Type fields. During the call, the Consent and Consent Type fields may be updated by selecting the combo box option. This means you can either click the arrow to choose from the drop-down list or type the appropriate value inside the field. Updating the information will also update the values in the DPHONE table available from the debtor screen.
Click for larger image.
Consent and Word Processing Field Codes
803 – Selected Debtor – Give Consent Phone

804 – Selected Debtor – Give Consent Phone2

805 – Selected Debtor – Give Consent Mobile Phone

813 – Selected Debtor – Give Consent Phone Date

814 – Selected Debtor – Give Consent Phone2 Date

815 – Selected Debtor – Give Consent Mobile Phone Date
Setting up Special Merge Codes in 1-7-1
Debtor Phone Merge Codes (DPHONE)

Select Phone Type (Work_Mobile)

Fill in the screen by entering the Debtor Number or Relation and the Merge Code, and by picking the Delimiter. Press the [Enter] OK button.
Click for larger image.
After you enter the required information for the requested special merge code the summary screen will be updated with the selected information. The F-Code is the same as the Merge Code.
Click for larger image.
Once you have set up an F-Code, it will automatically be added when you merge your document in [3-8]. You may set up as many fields as desired.
E-Mail Consent Fields
Email Consent may be updated on the debtor screen.
F839 – E-Mail Consent Y/N (in Eml Con field)

F840 – E-Mail Consent Date
Click for larger image.
.
Contributed by Luis Gomez, Chief Strategy Officer
Linking Claims and Consolidating Lawsuits
Whether you call it "linked claims," "file linking," "companion cases", or "companionated claims," your objective is to minimize the effort and cost of collecting on a debtor with multiple accounts.
Terminology
Since there's no single term used in the industry, let's make sure we're on the same page. Companion cases are multiple claims for the same debtor under the same creditor. For example, a debtor with multiple bills for the same hospital or multiple credit cards with the same issuer.
Benefits
You already know the benefits of linking claims to save both effort and cost.
Effort: You can set up a workflow for a master account, then link associated accounts to it that will follow the same workflow.

Cost: By filing a single lawsuit, you save on both filing and process fees. Now you can get a return on claims that, by themselves, would not meet your threshold for filing.
Barriers
If the benefits are clear, why don't we see more adoption of this practice in the industry? The reality is that, for the most part, the software hasn't kept pace with the need. The real question for any software is not whether it lists claims linking as a feature but how does that feature work?
A single workflow saves effort but … do you have to identify the files for linking or are they identified automatically? Are you flagged to update associated files manually or are the updates done for you across all associated claims?

A single lawsuit saves cost but … how do you handle payment and cost allocation? How do you report to the creditor when they only use individual accounts?
To understand how to get the most out of linking claims and consolidating lawsuits, we spoke to Kurt Sund, Product Owner and creator of Q-LawE. Let's see what advice he has.
What are the key things to look for with account linking?
As you mentioned, how a feature works is critical. If a linking feature requires you to manually 'make things happen', you'll be dog paddling just to stay in place! In short, you need robust automation. But you also want to retain control, with the ability to de-link accounts and un-do actions.
Automation: It's all about the How
In conversations with our clients, they've identified four key functions that need to be automated and which we've built into Q-LawE.
Claims Linking

Payment Allocation

Cost Allocation

Reporting
Can you briefly walk us through those four functions?
Sure!
Claims Linking
Once you have a master account, Q-LawE automatically detects and suggests files for linkage, but you can set rules to prohibit linking under certain circumstances (e.g., an existing lawsuit, a payment plan, or a judgment). Linking is often done based on SSN, but some creditors don't collect SSN, so Q-LawE also allows for linkage based on a match of the full name and address.
Once linked, those accounts automatically update following the same workflow, without requiring your manual intervention or notation. You can mail merge up to 99 accounts. You can also de-link a claim from other claims or close it out individually.
Payment Allocation
When you link claims, you'll see a single balance on the master account, but you'll always be able to see the individual balances. When the debtor pays, you can specify the allocation of that payment across multiple linked claims. Q-LawE allows you to allocate by either percentage or by FIFO (first in, first out), according to the creditor's preference, or to allocate by the debtor's preference. You can also undo or reverse payment posting.
Cost Allocation
When you consolidate lawsuits using linked claims, you can file a single lawsuit and the court cost will be recorded on the master account.
Reporting
Right now, most creditors do not link claims at placement because their systems cannot handle that function. If you're a receiver, you can do that linkage yourself and Q-LawE will allow you to report to the creditor on individual claims separately.
Since you're talking about Q-LawE, what's the difference in how Q-LawE and Collection-Master handle claims linking?
Q-LawE was built from the ground up with automation embedded into it. The automation rules are defined by the user, without any custom programming.
In Collection-Master, the use of rules requires custom programming and certain features remain manual, such as implementing payment plans on linked files and generating codes for multi-count complaints.
What are we doing next for our clients?
I want to hear from you. What are your biggest priorities, headaches, and time wasters? If you could have anything you wanted, what would it be?
To get your input directly, I'm hosting a roundtable. Help us build the right tools for you and make sure they work the way you want them to.
Sign Up for the Roundtable.
If you'd like to participate in our industry roundtable, add your name to be notified.
To find out more about what Q-LawE can do for you, schedule a meeting with business development.
The Mastermind Series, an ongoing program of virtual training sessions presented by Vertican's top developers and Subject Matter Experts (SMEs), has been well underway! Are you missing out?
Topics are developed to help improve clients' ability to use our platform features and tools effectively and maximize efficiency. So, take advantage of this exceptional opportunity to learn directly from industry trailblazers and Vertican's visionary developers.
We're kicking off 2022 with the following Mastermind sessions:
January 26 | CM-2-Q-LawE Transition Roadmap
Find information on these and past session recordings at the Vertican Mastermind page!
Mastermind attendance is free but advanced registration is required. The calendar is continuously updated so check back often!
Do you have a topic in mind for a future training session? We want to hear about it. Please send us an email with your suggestion.
Isaac Goldman, CEO, Nicholas Arcaro, SVP of Sales, and Julia O'Day, Account Manager, are heading to Las Vegas to attend the RMAi 25th Annual Conference.
Schedule time to meet with Julia to discuss your business needs or talk about what's new at Vertican, including the upcoming vExchange Migration.
Finally, be sure to stop by and warm up at our cabana on Wednesday, February 9!
Welcome to the section of the Newsletter where we share an inside look at some of Vertican's amazing team members. This issue of vConnect focuses the spotlight on Emily Sheets and Jerome Roberts.

Emily Sheets is a recent addition to the Vertican Client Success team. We spoke with her about her connection to Major League Baseball and the newest addition to her family.
What is your title and when did you begin working at Vertican?  I'm a Client Success Representative and I started in May 2021.
What sort of work did you do before joining Vertican?  I worked at a debt collection law firm for almost seven years where I was partially responsible for the maintenance and repair of Q-Law. Prior to that, I was at MLB.com for the opening support of the AtBat app and helped develop the early support for their mobile department.
What do you like most about working for Vertican?  I like seeing how versatile Q-LawE can be, and how it can automate so many things. Most of all, I love seeing how the people interact with each other. Everyone is extremely supportive and helpful and it's evident that we aim to provide the best product and support possible.
If you could learn anything new, what would it be?  I would really enjoy learning glassblowing, sculpting, woodwork, and blacksmithing or anything where I have something to build towards and where I can see the progress develop.
What was your very first job and how old were you?  My first job was Chick-Fil-A at age 16. I met some wonderful people there, most of whom I still consider close friends. It was a great place to work, and I learned how much you can accomplish with the right attitude and team.
What is something about you that may surprise your colleagues?  I'm a supporter of the Oxford comma.
What (else) do you like to do outside of work?  I enjoy cooking and baking, writing, drawing, reading, painting, and sewing, to name a few. I like to play tabletop role-playing games and have found that they help me develop several skills such as conflict resolution, improvisation, and organization. They're also good team-building exercises.
Share something exciting you did in the last 12 months.  I welcomed my first child into the world and have really enjoyed watching him develop his personality. I love getting to watch him interact with our family. It has helped put many things into perspective in a way that I could not before.
Do you have a favorite movie, artist and/or book?
Movie:  Jurassic Park. It's the perfect movie.
TV:  Right now, I'm really into Alone. I also enjoy Star Trek: Deep Space 9.
Musical or Other Artists:  Piet Mondrian has always been my favorite painter.
Book or Author:  Ender's Shadow by Orson Scott Card (but read Ender's Game first).
Please share a favorite quote.
"We judge ourselves by our intentions and others by their actions." ― Stephen R. Covey

Jerome Roberts is also fairly new to the Vertican Client Success team. We found out about his failed (so far) attempts at the guitar, visiting the Outback (non-steak house version), and survival!
What is your title and when did you begin working at VT? I started working at Vertican in February of 2021 with the title of Client Success Representative.
What sort of work did you do before joining Vertican?  Prior to joining the Vertican team, I worked as a Government Partner Account Manager for a private medical alert and alarm monitoring company in Union, NJ. I managed a team of nationwide technicians who assisted in installing equipment for our government clients and corresponded with said clients daily, to ensure business relationships remained positive.
What is a typical day at Vertican like for you?  A typical day at Vertican for me consists of responding to and resolving client issues in a timely and professional manner.
What do you like most about working for Vertican?  The commitment to innovation is what I love most about working for Vertican.
If you could learn anything new, what would it be?  If I could learn anything new it would be to finally learn the guitar. I have been making several failed attempts, but I think I'm going to finally buckle down and get the job done this time around!
What was your very first job and how old were you?  My very first job was working as an insurance sales associate at 17 years old during my senior year of high school. I worked under my father with his company.
What is something about you that may surprise your colleagues?  I have traveled to and spent three weeks in Australia when I was about 11 years old. I was able to visit the Sydney Opera House as well as spend a couple of nights horseback riding and enjoying bonfires in the Outback.
What (else) do you like to do outside of work? Outside of work I love to read and watch documentaries. Anything to keep the gears spinning!
Share something exciting you did in the last 12 months.  Survived a pandemic!!!
Do you have a favorite movie, artist and/or book?
Movie:  Star Wars Series
Book or Author:  James Baldwin
Open Claim and Diary Search
When you search your Open Claims, do you have this box checked off?
Click on image to view larger version.
If so, you may notice that you receive a different menu than you usually would after searching claims.
When in [1-1] or [1-3-2], if this box is checked, it will change the behavior of the search results. This same option to change the results extends to Diary Search Open, as well.
Click on image to view larger version.
If the Browse box is checked when searching for open claims, you will be able to preview the claim information without needing to fully enter that claim, as shown below. If there were multiple results, selecting the result would change the information in the window in the background for that claim.
Click on image to view larger version.
Searching when the Browse box is checked changes the search results slightly. When the Browse box is unchecked, it will revert the results window back to its default appearance.
Click on image to view larger version.
Map Data to a Specific Special Template Using the Data Dictionary
In both Q-Law and Q-LawE, you can map data to a specific special template using the Data Dictionary for vendor import and flat file mapping and the process is quite simple!
Bring up a Vendor Import or EDI; from the Main Menu > [Maintenance] > [EDI-Custom Modules-Help] tab. Then select [1 Custom EDI Processing] under Custom EDI Programs > select [EDI Group] from the drop-down list > select EDI Data Dictionary. This will bring the user to the screen below.
Click on image to view larger version.
For example: Mapping the DEBT.PRINCIP field to the SPECIAL.AMOUNT1 field. Also, for the PASINEW special template.
Highlight the field to map > select [Duplicate]
Type "SPECIAL" into the Q-Law File Name > table name that is being mapped.

Select "AMOUNT1" from the drop-down list > field name that is being mapped.

Type "PASINEW" into the Contact Type > name of the special template you are mapping data to. Since a file can have multiple templates, this is the only way to ensure that the data maps to the specific Special Template and not a current active template on the file.
Show Internal Table Name After Description
A new check box option to Show Internal Table Name After Description was added to the current directory path selection grid.
When unchecked (the default), the internal vMedia database name will be shown, followed by the SQL marker if the database is using a SQL Server. This was the previous behavior. Now, when checked, the internal table prefix is appended to the database name (after the SQL marker, if present). This allows positive verification of the table name being chosen.
Click on image to view larger version.
January 2022 Contest
Can you answer this month's quiz?
We're focusing vTrivia this month on the Month of January. Below are four questions you'll need to answer correctly to be one of the three winners chosen at random from everyone answering all four questions correctly. Each winner will have their choice of one of three prizes.
1. In January 1987, the first female artist was inducted into the Rock and Roll Hall of Fame. Who was she?
2. What is the name of the movie that became the highest-grossing movie in history in January of 2010?
3. On January 1, 1971, what kind of commercials were banned from American television?
4. On January 1, 1892, what opened in the U.S allowing for the immigration of 20 million people?
This contest has ended. Check the latest version of the vConnect newsletter for the latest quiz.
This month's prizes
Hello Fresh Gift Card
$115 gift card feeds four people with three meals a week
Book of the Month Club
Six month subscription
FitReserve Gift Card
Online Fitness Training $100 Gift Card
December 2021 Winners
Congratulations to the winners of the December quiz!
Jessica Wong Berrera – Shindler and Joyce
Leah McFall – The McHughes Law Firm, PLLC
Mindy Sarrazine – Snow & Sauerteig, LLP
The answers to the December quiz:
1. What is the Times Square New Year's Ball made of?
Waterford Crystal triangles

2. The menorah that is situated in Grand Army Plaza in New York stands how tall?
32 feet high
3. In what year did Hershey start wrapping their Kisses in red, green, and silver foil for the holidays?
1962
4. About how many bulbs are strung on the Rockefeller Center tree?
Over 50,000
The winners had the choice of one of these three prizes: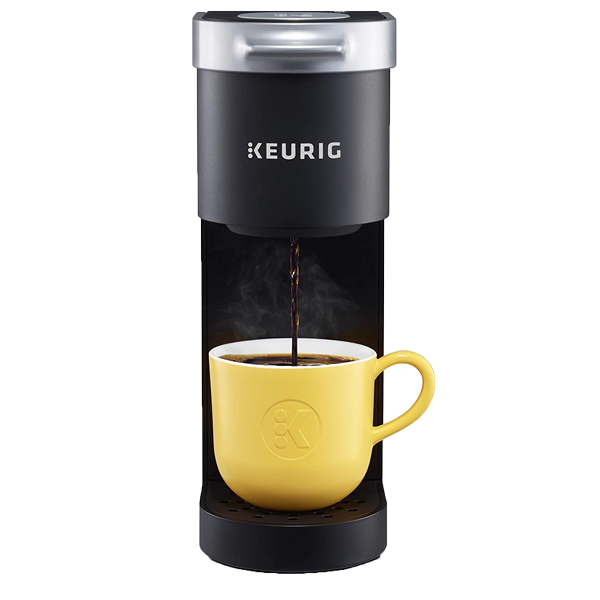 Keurig K-Mini Coffee Maker
Single Serve K-Cup Pod Coffee Brewer, 6 to 12 Oz. Brew Sizes, Matte Black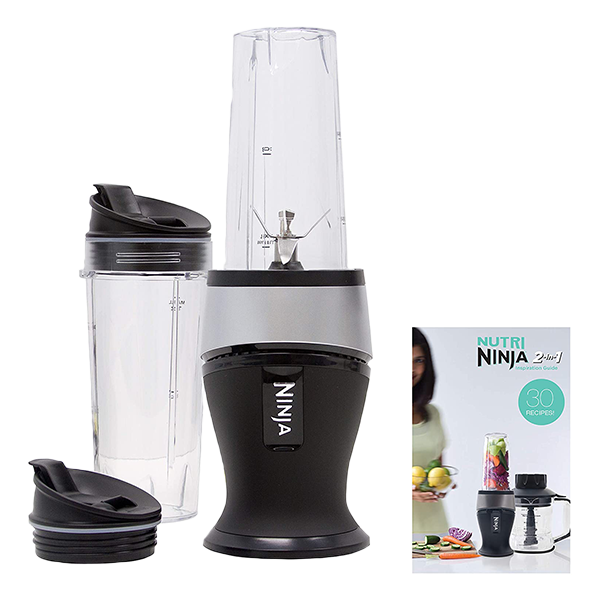 Ninja Personal Blender
For Shakes, Smoothies, Food Prep, and Frozen Blending with 700-Watt Base and (2) 16-Ounce Cups with Spout Lids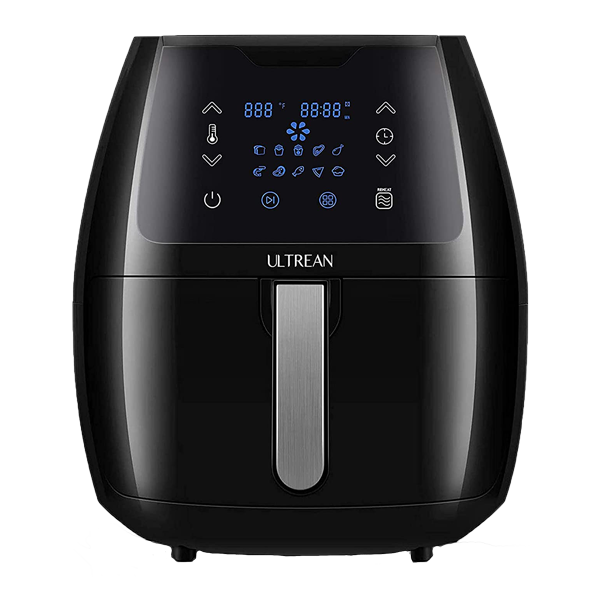 Ultrean 5.8 Quart Air Fryer
Electric Hot Air Fryer Oilless Cooker with 10 Presets, Digital LCD Touch Screen, Nonstick Basket, 1700W, UL Listed (Black)