I Know Just the Distraction You Need

How long will it take you to read this article? In theory, it's a five-minute read, but I can easily name several interruptions that can drag it out much longer – an email or a text message notification, someone stops by your desk, or if you're remote, your pet or kid needs attention. Recently, I read that on a typical day, workers experience about seven interruptions an hour! Additionally, among the average 56 interruptions per day, 80 percent are considered trivial.
That's not even the half of it. According to a study by Basex Research, interruptions cost the U.S. economy about $590 billion a year. Now, let's put aside the financial impact of productivity detours.
We may not realize it in the moment, but we often unconsciously welcome distractions. Our bodies and minds are more fatigued than ever thanks to the burdens COVID has compounded into life's already existing challenges. So, who can blame you for giving in to the temptation of some multi-tasking or fooling yourself into thinking a mindless scroll through your Instagram feed is harmless? Think again.
Something that's being talked about a lot these days, especially because of COVID, is the value in intentional mental breaks. I don't mean jetting off to an island or taking a weekend away, although these are valid remedies for the short-term. I mean taking a pause, a smart pause.
I've been doing mental exercises my whole life. I keep brain games and juggling balls around my office, and not a day goes by that I don't read the newspaper. I've been doing mental exercises for so long it's a fairly rote part of my day.
Mental breaks are super important whether you're remote or in an office environment. I get that working from home has some extra privacy benefits. Plus, it's your own relaxed space, you save on gas, commuting time, etc. But home can also be a place with built-in distractions. Working from home can embed itself so much into your life that you find yourself eating, sleeping, and drinking your responsibilities, making it difficult to be fully present to others.
Office environments come with its own set of efficiency thieves too. So, no matter where you spend your work hours, transitions and shifting focus to the next task can be difficult, therefore breaks are super important. This is one of the reasons I'm looking forward to getting back into conferences.
For nearly two years, virtual meetings have been a necessary alternative to conferences and even conference rooms. Technological advancements have made it more convenient and affordable than ever to conduct business and training without ever leaving your office.
Some will argue that nowadays we can accomplish just as much in a Zoom meeting as in person, while saving on time away from the office and family, and travel expenses. Others will counter the argument that in-person meetings have a unique value too. Both are right.
Conferences offer more than the education, networking, and a face-to-face meeting element. When you're amongst your peers, you just feel a little bit more comfortable. Your shoulders relax and your guard comes down a notch while you enjoy a drink and conversation. Yes, we go to conferences to be educated, gain industry insights, and to stay in front of what's happening within our modest business world.
And yes, we're also there to have some complex conversations, retain and get new business, talk about issues, and solve problems. But they're also an opportunity for us to physically step out of our everyday environment and engage in that other familiar space with our industry peers.
At the time of this newsletter publishing, many of us are settled into RMAi this week. People are flying out from their area codes possibly for the first time in over 22 months and heading to more than just a conference. We're going to walk around, meet and greet each other, break for lunch, etc. We're going to talk about business and we're also going to talk about our kids. We'll talk about compliance and we'll talk about the weather. We'll meet up at the Cabana Crawl, talk shop and interject here and there to lament together about the struggles COVID has imposed on our personal and professional lives. Then, in this different yet familiar and comfortable environment, we'll start focusing on solving problems, doing business, and becoming better at our jobs.
We can't work all the time nor go on permanent vacations – that's just life. And while conferences are expensive, life-interrupting, as well as a place where a lot can be accomplished, they also offer a break in the daily flow that may be just what you and I need.
Similar to taking a few minutes between meetings or tasks to get up from your chair or challenge your mind with a mental exercise, attending a conference can achieve that much needed rebalance on a grander scale.
I'll be at RMAi doing just that. And it sure doesn't hurt that we have a Cabana Crawl to hang out in, plush blankets to give away, and hot drinks with which to cheer one another. Some of the Vertican team will be there to, yes, talk business, but also plain and simple, to reconnect and take one big collective break. I hope you do too.
Troubleshooting CCAM in Collection-Master
This article will help you better understand how to resolve problems with CCAM in Collection-Master.
Client Communication in App Messaging (CCAM)
CCAM is a mechanism that Vertican uses to communicate with end-users. Messages will include links to articles, MMS (Master Mind Series), vConnect Employee Spotlights, and many more. Click on the image, and you will be brought to the current CCAM message.
Click for larger image.
Issue
The Main Menu is slow to load (takes 5-10 seconds) or the CCAM image is not being displayed.
Troubleshooting Steps
Select Tools > Environment > Enable Debug Mode
Click for larger image.
Select Tools > Update CCAM Image
Click for larger image.
Look at the Status Message.

Note: Normally this will blink faster than you can read.
Click for larger image.
Check F\CLSINC\CCAM folder in Windows.

Make certain that the CCAM image is a valid image. The image is valid if the file Type displays as PNG File.
Click for larger image.
Make sure CCAM is up and running.

Make sure you see the image displayed.
If you still don't see the CCAM image using the steps above, try the following steps.
Troubleshoot the CURL CCAM connection.

Open a command prompt "CMD."
Click for larger image.
In the command prompt box, check to see if "ccam_test.png" was created.

If the above does not work, try opening a command prompt on the file server while logged in as the user.

Test CCAM using Distributed mode "WB32.exe" instead of Client-Server mode "BRclient.exe."

Note: Running in Distributed mode will cause problems with Client-Server mode and should be used for diagnostic purposes only.

Start Collection-Master using F:\CLSINC\WBWIN\WB32.exe.

Repeat the steps under "Troubleshoot the CURL CCAM connection."

If you still experience problems with CCAM, it may help to investigate if the workstation is being blocked. There are many reasons why your connection might be blocked. Examples are firewall, malware protection, etc.
Known Problems:
Work with your IT department to identify why the CCAM path is blocked.

The CCAM Server is temporarily unavailable.

CCAM outages are infrequent, and usually for a very short period.

Wait for the CCAM server to be restored.
.
Contributed by Luis Gomez, Chief Strategy Officer
Integrating Payment Plans with Payment Processing
We know payment platforms are a key part of the legal collections' ecosystem. We also know there's a big difference between using a payment processor and integrating with a payment processor. If you are working separately in your collections software and in your payment platform, you're not alone. But you will be doing a lot of extra work.
Today we're talking to Kurt Sund, product owner of Q-Law and Q-LawE, about payment processor integration as both of his products have full integration with PaymentVision, an industry leading payment processing provider. (For brevity in this article, we'll use Q-Law for both products and Q-LawE for information specific to Q-LawE.)
Kurt, are most firms integrating with a payment processor or merely using one?
Well, I can't speak for firms in general, but we estimate that only 20 percent of our Q-Law clients use the PaymentVision integration that is included with the software. Now some may be using other providers, but that would have to be a manual process.
And why do you think firms would choose a manual process or forego integration?
Law firms spend the majority of their effort getting the collection to a payment plan, and they may see the payment process merely as a transaction rather than a critical part of their business. It takes time to try new things but often those are the things that save us the most time.
In a nutshell, what's the big deal about payment integration?
If your collections software is not tightly integrated with your payment system, it results in a lot of manual and duplicate work. For example, you'll need to login to a payment website and manually input the account information, the amount, the due date, etc. Then once payment is made, you'll generate reports to manually update your payment plans. But there's a lot more to integration than that.
Tell us how the Q-Law integration with PaymentVision works.
Consumer Self Service
To save you time, Q-Law has a built-in job scheduler that pulls the daily balances and sends them to PaymentVision to place into each account. That means you don't have to manually download and export reports and then import that data into your payment platform.
Additionally, Q-Law generates PaymentVision login credentials for the consumer. These credentials are displayed right in the demand letter, along with a link to PaymentVision.
Since the consumer's balance is updated daily between Q-Law and PaymentVision, the consumer will see exactly what they owe when they login. They no longer need to call you to get that information. Self-service, and the anonymity it provides, should increase your collection rate and speed. Your call volume will go down too. And with PaymentVision you have the option of a branded website, which helps the consumer recognize the debt.
Of course, it's not just about processing payments, but also about the postings.
Can you say more about that?
Automated Postings & Reversals
Q-Law's automated payment posting will create the transaction on the date it's due – whether it's part of a payment plan or a settlement, and whether by ACH, credit card, or debit card. It will be posted and uploaded to PaymentVision automatically, with a transaction code from PaymentVision as confirmation.
Our integration with PaymentVision handles a number of complexities. For example, you can set up an initial payment with a credit card and subsequent payments by ACH. It can also handle changes to the payment plan: rescheduling, cancelling, or renegotiating payments. As for reversals, it can post both payments and non-sufficient funds (NSF) together. With a single click of a button, you can validate both. The system will automatically post NSFs or reversals through a batch functionality.
All these complexities are supported by Q-Law's dynamic accounting functionality: the balance continually updates as events happen.
With the complexity, changes, and reversals, you can see how the payment integration is just as important as having an automated pay plan.
Single vs Dual Entry
There's another benefit of integration between the payment plan and the payment processor: no dual entry. For example, let's say the consumer has a payment plan for 12 payments and on the fifth payment the consumer says, 'I have to push the pay date out because I won't have the money.' Until payment is due, Q-Law doesn't send that payment to PaymentVision. That means you can manage the entire plan and changes to the plan in one system, not two. When you have a non-integrated payment processor, you have to make changes in both systems. Avoiding duplicate entry is especially helpful when you have reversals.
Forward and Backward Integration
There may be a situation where the consumer makes a payment in PaymentVision that did not exist in the payment plan. Q-Law will get a report from PaymentVision and post it backward into Q-Law.
Wherever the payment originates: as a scheduled payment in Q-Law or a one-off payment in PaymentVision, it will validate forward or backward.
Forward: take from the plan in Q-Law and post payment in PaymentVision

Backward: take a payment in PaymentVision and update the plan in Q-Law
Automated Reconciliation for Multiple Trust Accounts
One of the benefits of integrating with PaymentVision is its support of unlimited trust accounts. When your creditors require their own separate account for their deposits, automated reconciliation is a must and the Q-Law–PaymentVision integration means deposits go into the right account.
Thanks for the run-down Kurt. What do you think our clients want next?
Roadmap: Self-Service Payment Plans
I'm really excited about a new Q-LawE feature that PaymentVision is co-designing with Vertican. PaymentVision will not only allow self-service payment but self-service payment plans. Currently the payment plan is only managed on the Q-LawE side, which means the consumer must call and negotiate with the law firm.
Our new enhancement will feed payment plan parameters from Q-LawE to PaymentVision. The consumer could then see creditor-approved options and be able to choose a payment plan and/or get a settlement offer. That choice would then feed back into Q-LawE, even enabling the consumer to reschedule or cancel a payment with updates to Q-LawE. This will generate enormous time and cost savings for our clients. We are on track to roll out this enhancement in late 2022 or early 2023!
Learn More
Future Mastermind Session: We will be hosting a joint Mastermind Series session with PaymentVision on March 30 to show the integration and an example of a branded law firm website. Register here!
Collection-Master Roadmap: While this product story focused on Q-Law, if you're interested in hearing about Collection-Master's plans with regard to PaymentVision integration, please contact Business Development.
The Mastermind Series, an ongoing program of virtual training sessions presented by Vertican's top developers and Subject Matter Experts (SMEs), has been well underway! Are you missing out?
Topics are developed to help improve clients' ability to use our platform features and tools effectively and maximize efficiency. So, take advantage of this exceptional opportunity to learn directly from industry trailblazers and Vertican's visionary developers.
We're continuing 2022 with the following Mastermind sessions:
Advanced registration!
Find information on these and past session recordings at the Vertican Mastermind page!
Mastermind attendance is free but registration is required. The calendar is continuously updated so check back often!
Do you have a topic in mind for a future training session? We want to hear about it. Please send us an email with your suggestion.
Isaac Goldman, CEO, Nicholas Arcaro, SVP of Sales, and Julia O'Day, Account Manager, are in Las Vegas to attend the RMAi 25th Annual Conference.
We hope to see you when Isaac presents on Diversity and Inclusion in the Workplace on Wednesday, February 9, at 3:00 p.m. And be sure to stop by and warm up at our cabana later that night!
There's still time to schedule a private meeting with Nick for a Q-LawE demo or to simply catch up.
Schedule time to meet with Julia to discuss your business needs or talk about what's new at Vertican, including the upcoming vExchange Migration.
Welcome to the section of the Newsletter where we share an inside look at some of Vertican's amazing team members. This issue of vConnect points the spotlight on Vishal Pathak and Brett Lisk.

Vishal Pathak in the Spotlight
What is your title and when did you begin working at Vertican?  I am a Database Administrator and I started working at Vertican on June 10, 2019. Since then, I have been a proud Verticano!
What sort of work did you do before having joined Vertican?  After completion of my Master's in Computer Science, I started my IT career as an administrator and later I found my interest in databases. To this day, I don't have any regrets about my choice.
What is a typical day at Vertican like for you?  Let me start with saying "I love my job!" That includes keeping a sharp eye on all file processing jobs, making sure everything runs smoothly, and files are delivered. If something fails, I find out why and try to get it fixed for concerned owners. I also do database maintenance, making sure everything is up and running, while providing my team with database-related help. Finally, I meet with users to provide assistance whenever needed.
What do you like most about working for Vertican?  The professionalism and communication within and between teams, respect for all tickets and commitment to resolve them. We are blessed to have a working environment where everyone helps anyone who needs it. We work as one big team! Also, I don't want to forget the understanding of management to allow everyone to work from home during these difficult times.
If you could learn anything new, what would it be?  For almost a decade now, I have been working as a Database Admin. I would not mind learning business skills and serving our customers, not just from behind the scenes, but from the front too.
What was your very first job and how old were you?  When I was 19 years old, while studying electrical engineering, I did an internship with a small company doing wirings from home. It was fun to learn how it works! Plus getting your first pay is exciting. It all went to my mom and funny thing is, she still has that little bit of money, she kept it safe!
Word on the street is you sing? Tell us about it and how that began.  I sing Hindi (Bollywood songs). Back in my school days, I had several opportunities to sing songs during all the festive occasions. I never got the chance to perform big, but hey, I'm not that great, I'm just a fun singer.
What is something about you that may surprise your colleagues?  I've had a guitar for the last two years and the surprise is I still don't know how to play…lol. I would love to learn and play soon.
What (else) do you like to do outside of work?  I love to spend time with my two beautiful girls whenever I get the chance. Thanks to COVID I have been able to spend a lot of quality time with them in the last two years.
Share something exciting you did in the last 12 months.  Recently, I went with all my family members to San Francisco. I visited all the tech giants' headquarters starting with Apple, Google, Facebook, Oracle, and my bread-and-butter Microsoft. My wife commented, "It seems we are on some 'technological religious trip.'" I was like, "Yea baby you are!" It was fun, especially at the Mystery Spot, where we defied gravity, the Golden Gate Bridge, and a 17-mile drive. San Francisco is beautiful!
Do you have a favorite movie, artist and/or book?
Movie:  The Pursuit of Happiness, Grownups, the list is long. Sir ''Will Smith'' is my favorite actor.
TV:  Anything on Netflix starting with Friends, Blacklist, Money Heist, The 100, Squid Game, Manifest, Stranger Things. It's a never-ending list. Nowadays am watching The Silent Sea!
Musical or Other Artists:  Indian classical songs, Bollywood Songs (Hindi), Michael Jackson is my all-time favorite, and nowadays, Ed Sheeran because my kid loves him.
Book or Author:  Recently, I read Zero to One by Blake Masters and Peter Thiel.
Please share a favorite quote.  "Be the change you wish to see." –  Mahatma Gandhi!

Brett Lisk in the Spotlight
What is your title and when did you begin working at Vertican? I am a Transition Analyst and I started working at Vertican in July 2021.
What sort of work did you do before joining Vertican?  I worked for a collections law firm as their IT Administrator for about five years, but in total, I have been in the IT industry for about 10 years. During that time, I oversaw that law firm's entire IT infrastructure, phone infrastructure, camera infrastructure, security systems, cabling, Q-Law maintenance/programming, and a bit of custom software development.
What is a typical day at Vertican like for you?  It depends on the day. Some days I am working on transition projects or programs for those transition projects. Other days I may be solving technical problems for our clients, developing programs to fix those problems, working on documentation, or working closely with our Q-LawE Development team.
What do you like most about working for Vertican?  I really enjoy the challenge of solving problems; each day has something new to brainstorm and that's right up my alley. Also, the people at Vertican are amazing. They really embrace their fellow co-workers and go out of their way to make sure you are comfortable.
If you could learn anything new, what would it be?  In the future I would love to learn C#. I just need to find the time to study it more.
What was your very first job and how old were you?  When I was 14, I worked for my uncle at his company, Cabana Water Ice. During that time, I would start bright and early to make all the water ice for four stores in South New Jersey.
Word on the street is you produce music as a hobby. Tell us about it and how that began.  It all started about a year and a half ago. My friend Jason had been producing music for years and he would occasionally send me songs he was working for my input. He mentioned that I had a great ear and ideas, so he suggested I download a program called FL Studio to try making something myself. I instantly fell in love with the software and the rest is history.
What is something about you that may surprise your colleagues?  I've been working on computers since I was 10 and built my first computer when I was 11. By the time I finished high school I had already hosted my own web servers, built web sites, hosted my own databases, worked on many different operating systems, and even had a small computer repair business.
What (else) do you like to do outside of work?  I really enjoy spending time with my family, making music, and working with new technologies.
Share something exciting you did in the last 12 months.  My family and I took a great vacation to Wildwood this Summer. Both of my daughters had the time of their life and still ask me when we are going back!
Do you have a favorite movie, artist and/or book?
Movie:  The Matrix
Musical or Other Artists: I listen to a lot of genres including Rock, Hip Hop, Jazz, Dance, and Blues. If I had to pick one person off the top of my head that still impresses me today, Freddie Mercury comes to mind.
Please share a favorite quote.  "We can't solve problems by using the same kind of thinking we used when we created them." – Albert Einstein
Automating Report Generator [3-2]
Do you find you are running the same Report Generator [3-2] report regularly? Here are the steps to automate it.
First, you will want to go through the process of running your report manually by entering all of the criteria and filters. Once you have set your report filters, click on the Generate Automation INI button to display the automation settings.
Click on image to view larger version.
The system will then bring you to the Automation Template. It is based on the inputs provided by you on the screen. The INI settings are generated for you. Copy the entire text in the shaded box.
Click on image to view larger version.
Once the Automation Template is copied, you will need to create the .INI file (The shaded box you copied). Paste the copied text in Notepad or Notepad++. The file must be saved in the CUSTOM folder as an INI File.
Click on image to view larger version.
The next step is to create a batch file. The purpose of a Windows Batch ".cmd" file is to start up Collection-Master in automation mode, then read the .INI that is named, execute the menu paths with the inputs provided in the .INI file, and, when complete, exit. The first line in the following CMD example is the trigger that sets off automation. If the name of the .INI is blank or incorrect (not found in the custom folder), Collection-Master will start, but in regular (non-automation) mode.
The batch file must be saved in the CUSTOM or BATCH folder. It will work from either location so whichever folder you pick you should be consistent in storing your automation files in that same location.
Below is an example of the .cmd file and how you should set the file up for the automation to be successful.
Click on image to view larger version.
NOTE: the "%~dp0.." in the example is shorthand for current directory. If Collection-Master changes locations the automation will still work. You can also hardcode it to be your current location. Example "F:\CLSINC\WBWIN\brclient.exe".
Now that the automation files are complete you have a few options to run them. You can create a shortcut on the Desktop to run the CMD file. The report will run by double clicking the CMD file. Collection-Master will open, and the report will process.
Alternatively, you can setup Windows Task Scheduler to run the CMD file on a schedule. You can run it daily, weekly, monthly, etc. You can find this option in the Collection Master help Manual under Automation Overview Page.
Click on image to view larger version.
Using Special Templates When Importing Data
When importing data to a SPECIAL template in Q-Law or Q-LawE, it's always best practice to specify which SPECIAL template you're updating. To do this, you use the same methodology used when updating your case contacts in DNAME, and use the Contact Type field shown below in the EDI Data Dictionary. In this example, you can see we are updating SPECIAL.USERFDATA (highlighted in yellow) and we are specifying that we are updating the 'CASEINFO' SPECIAL template (circled in red). If the Contact Type field is left blank, whichever SPECIAL template on the account is marked as 'Active' will be updated.
Click on image to view larger version.
Bonus for QLE users:
We also now support mapping to the Legal Proceedings table (LEGPROC) in Vendor Import. To specify which proceeding record should be updated, use the Contact Type field to enter your legproc proceeding type pcode (such as P110).
Grouping Tagged Media as a Single PDF
vMedia allows users to group documents that have already been saved as a single PDF.
First, enter the viewing module in vMedia and select the database where the documents are saved.
Click on image to view larger version.
Then tag the documents you want to group (checkbox in left column).
Click on image to view larger version.
Click on Export Tagged Media button.
Click on image to view larger version.
Select Group as Single PDF option and save the PDF to the desired location.
Click on image to view larger version.
February 2022 Contest
Can you answer this month's quiz?
This month, vTrivia prizes are compliments of PaymentVision! What do you know about Q-Law/Q-LawE's integration with PaymentVision? Finding the answers is easy; just read the Product Story! Three winners will be chosen at random from everyone answering all four questions correctly.
1. How much money do Q-Law/Q-LawE clients pay extra in order to use the PaymentVision integration?
2. True or False: Having your collections software tightly integrated with your payment system does not result in any saved time.
3. What feature does Q-Law/Q-LawE have that saves users time and eliminates duplicate work?
4. Q-Law/Q-LawE's integration with PaymentVision can handle a number of complexities. Name one.
This contest has ended. Check the latest version of the vConnect newsletter for the latest quiz.
This month's prizes
iRobot Roomba 675 Robot Vacuum
Wi-Fi Connectivity, Works with Alexa, Good for Pet Hair, Carpets, Hard Floors, Self-Charging
The Skylight Calendar
WiFi-connected 10″ digital display, 1024 x 600px, 8GB
Bose Solo 5 TV Soundbar Sound System
with Universal Remote Control, Black
January 2022 Winners
Congratulations to the winners of the January quiz!
TIna Kahl – Lloyd & McDaniel
Ruby Carrilo – Shindler & Joyce
Kaleb Murphy – Knight & Hooper
The answers to the January quiz:
1. In January 1987, the first female artist was inducted into the Rock and Roll Hall of Fame. Who was she?
Aretha Franklin

2. What is the name of the movie that became the highest-grossing movie in history in January of 2010?
Avatar
3. On January 1, 1971, what kind of commercials were banned from American television?
Cigarettes
4. On January 1, 1892, what opened in the U.S allowing for the immigration of 20 million people?
Ellis Island
The winners had the choice of one of these three prizes:  
Hello Fresh Gift Card
$115 gift card feeds four people with three meals a week
Book of the Month Club
Six month subscription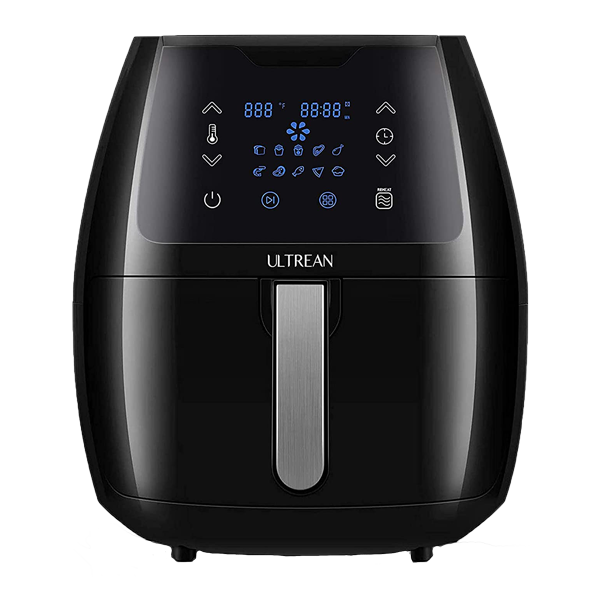 FitReserve Gift Card
Online Fitness Training $100 Gift Card